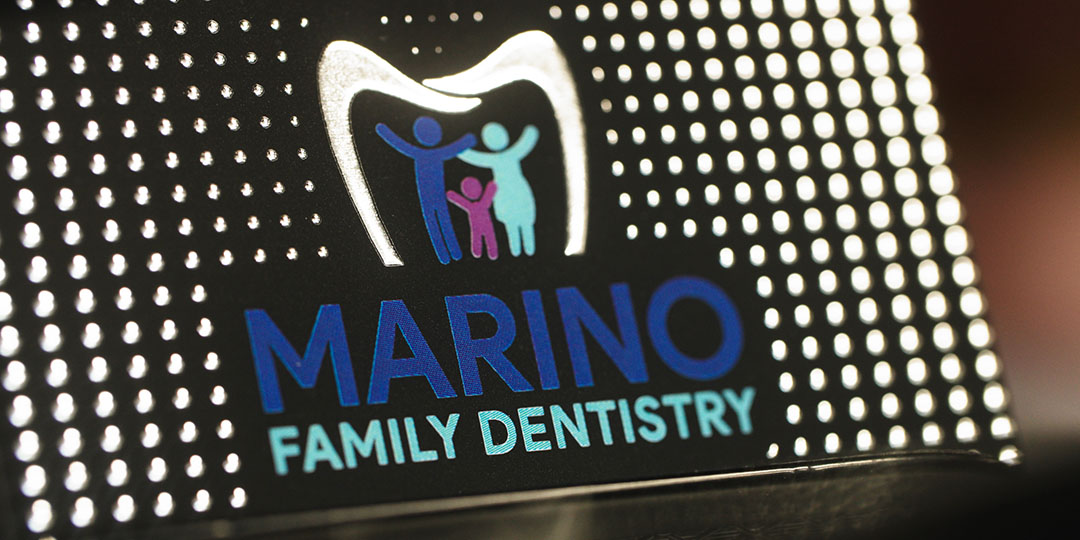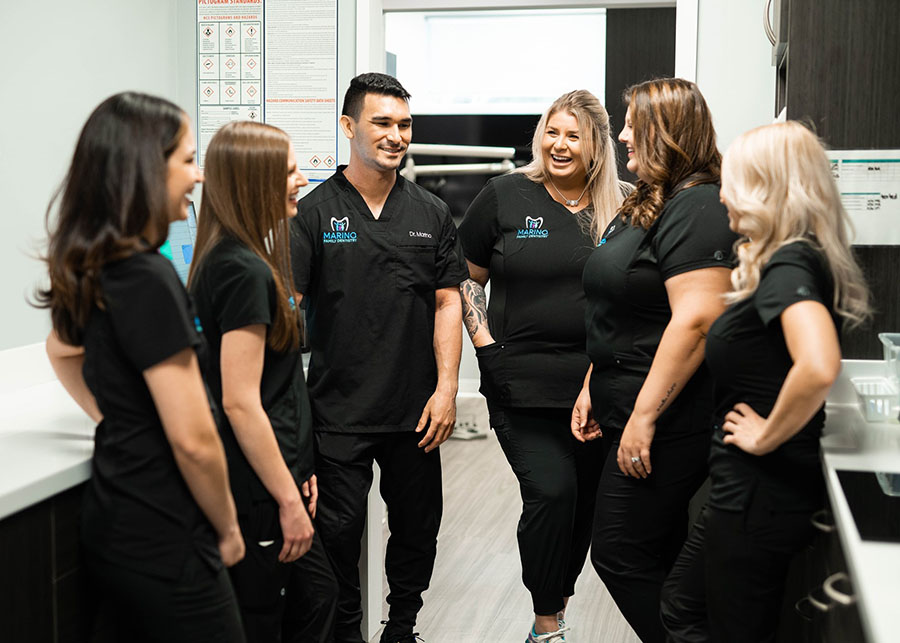 How We Prepare
Each morning, we start with a group meeting where we discuss our schedule for the day, each patient, and what work they are having done. This allows everyone to be fully prepared for your visit!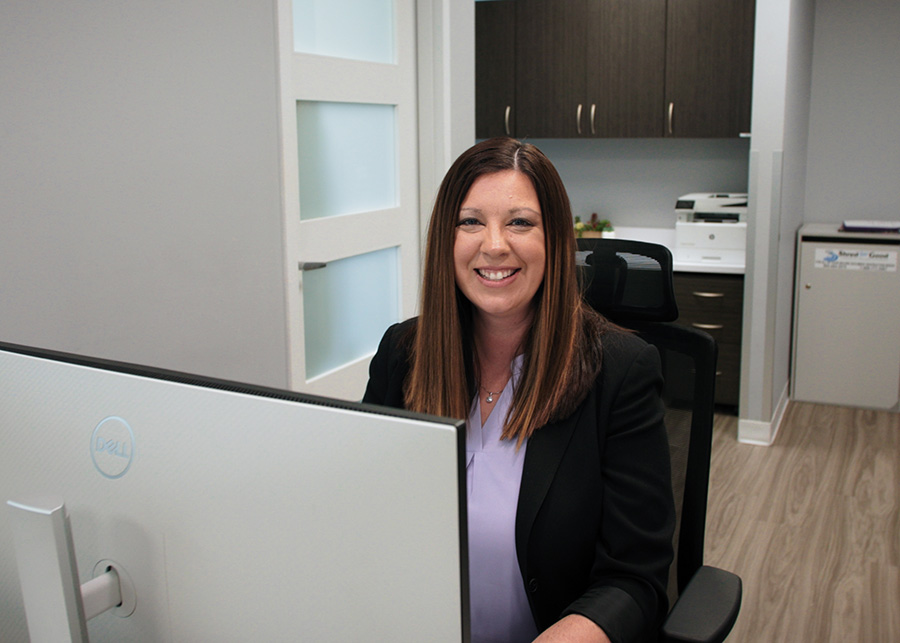 Check-In & Make Yourself At Home
When you arrive, our front staff will greet you and get you checked in for your appointment. You will be given various forms to fill out so we can keep our records updated. Once completed, we will notify our team that you're ready for your appointment.
In the meantime, grab a cup of coffee, tea, or hot chocolate from our Keurig machine in the waiting room! Enjoy the fireplace, beautiful fish tank, and our music playlist that includes a variety of music for everyone to enjoy.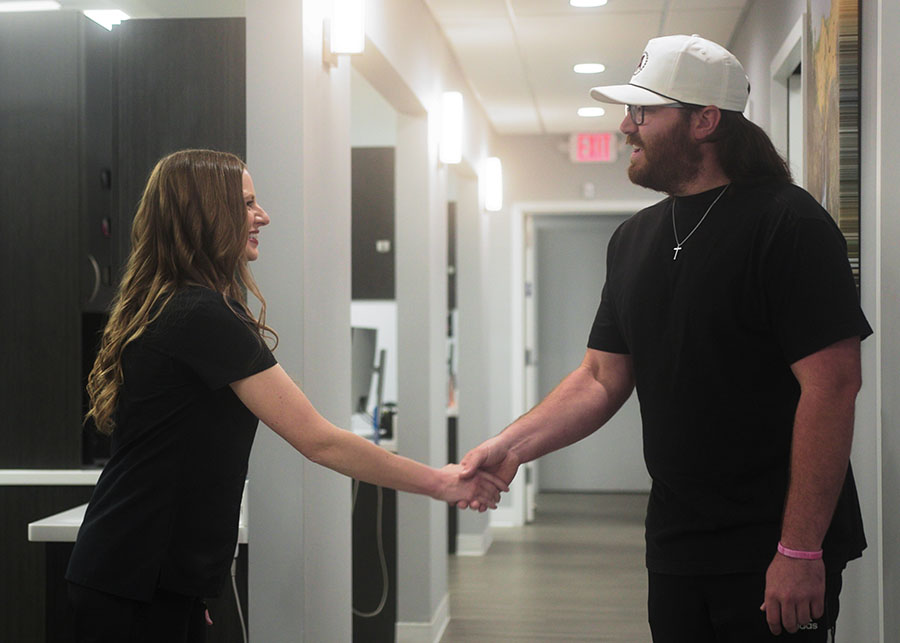 Meet & Greet
Our awesome dental staff will greet you and introduce themselves, if it's your first time seeing them! They will bring you back to their suite, place a bib, sunglasses, and provide a Roku remote for streaming services available including Netflix, YouTube, and Disney+.
Headphones are available or patients are welcome to bring their own. We also have additional comfort dentistry options including pillows, neck pillows, and blankets.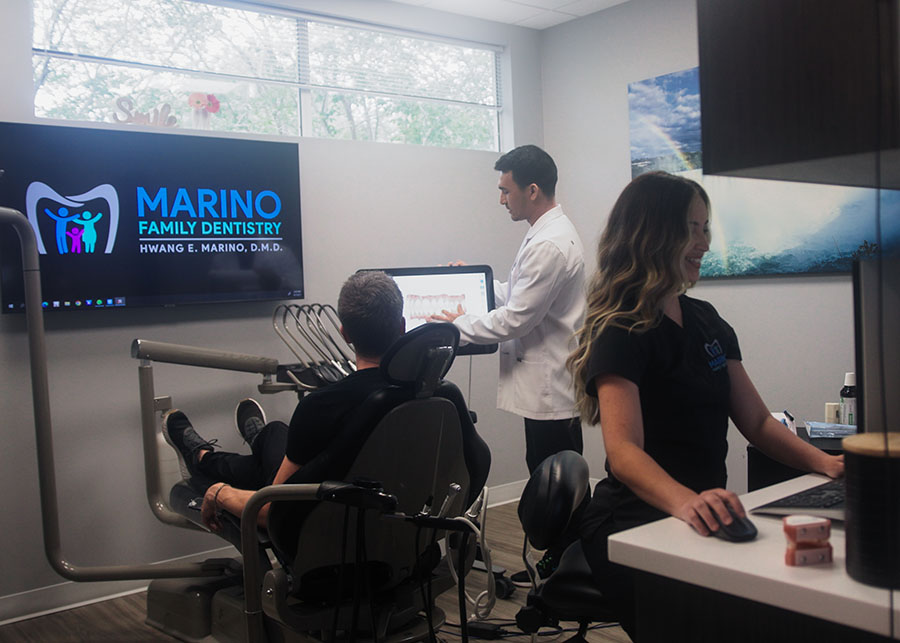 New Patients & Hygiene Appointments
If you're a new patient or are here for your teeth cleaning, you'll be guided around the office and brought to your suite for your appointment. One of our hygienists will go over your dental history and address any concerns you may have before taking digital X-rays and intraoral pictures if needed at the time.
We'll ask about your home care and start periodontal charting which allows our staff to assess what type of hygiene appointment you'll need:
Dr. Marino will perform a full mouth exam and discuss treatment, if needed. One of our hygienists will then floss, go over at-home advice, and recommend any changes or products. After, fluoride will be applied, your next appointment will be made, and you'll be on your way after checking out!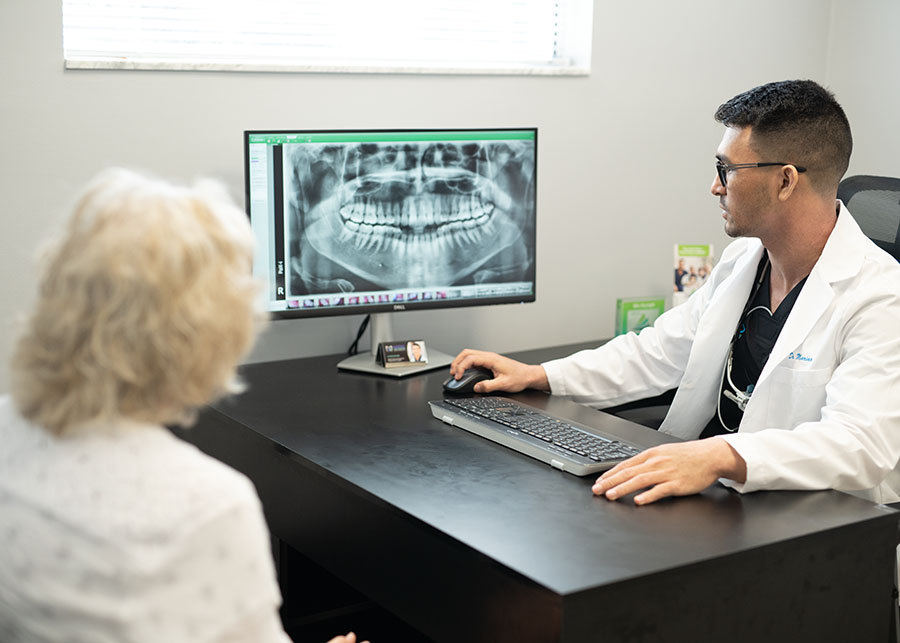 Post-Exam
If you require additional dental treatment after your exam with Dr. Marino, our staff is trained to present your treatment in a way that ensures you understand exactly what to expect at your upcoming appointment. We'll also have a financial estimate prepared so you have time to factor that into your budget.
When needed, we have a private consultation room available for Dr. Marino and his treatment coordinator to go over more in-depth treatment plans.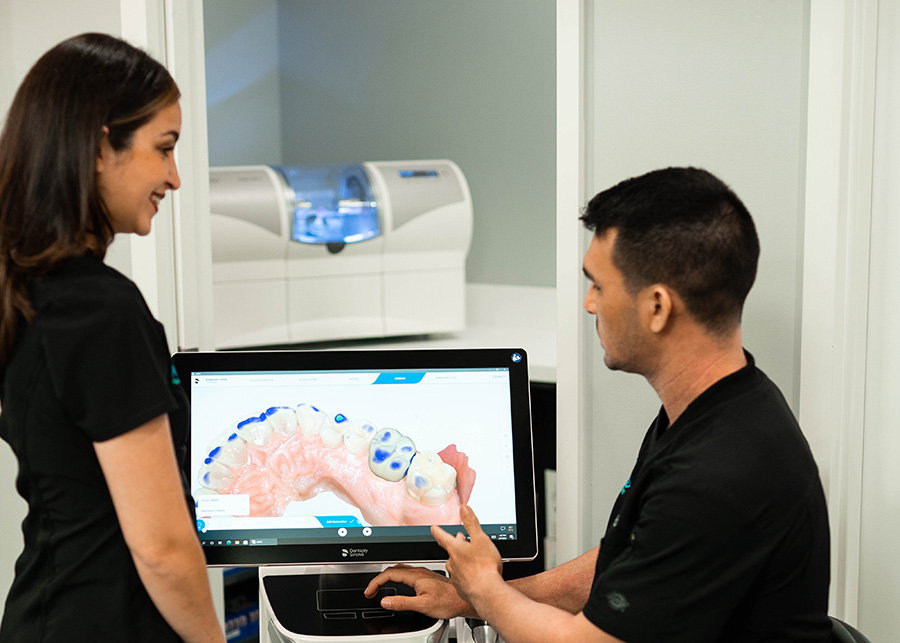 Our Technology
Our office uses state-of-the-art technology to make your visit comfortable and smooth. Each suite is equipped with a comfortable chair, X-ray machine, streaming services with headphones, dental instruments, and more. This allows staff to focus on you and complete your visit in an efficient, timely manner.
We have a CEREC® machine that allows us to scan, design, mill, and place your same-day dental crown in just about 2 hours. We also have a panoramic X-ray that allows us to take a full mouth X-ray in one go.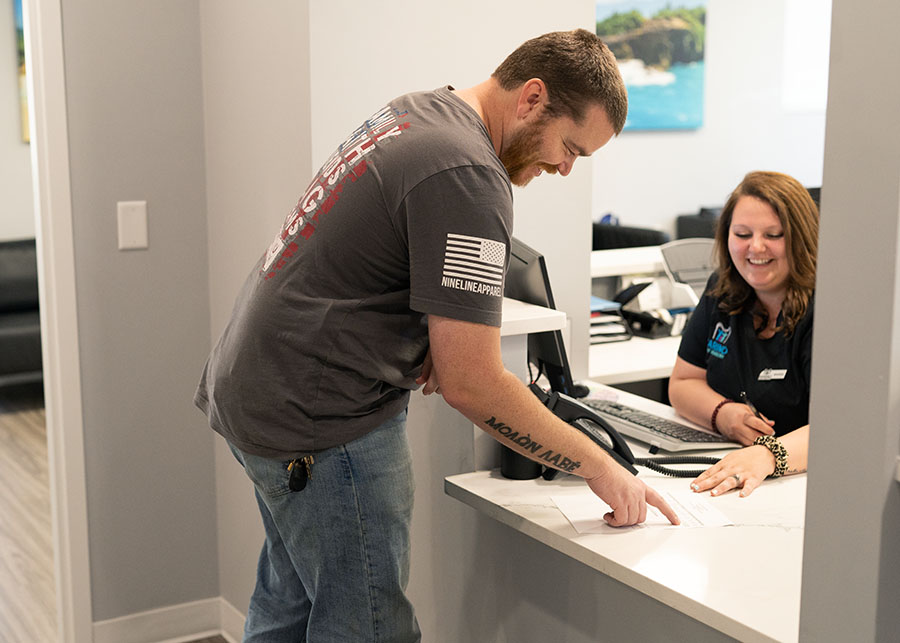 Checkout & Scheduling
We aim to make your checkout process quick and efficient. We will schedule your next appointment and give you an appointment reminder card. You can also opt in for text and email reminders for future appointments if you prefer.
If follow-up treatment is needed, we will discuss your plan with a cost estimate based on your insurance and answer any questions or concerns that you might have. See you next time!
Get Started Today
Feel free to contact us today regarding any questions and to schedule an appointment with our dentist serving Greater Jacksonville, FL. We look forward to helping you with all your dental needs.