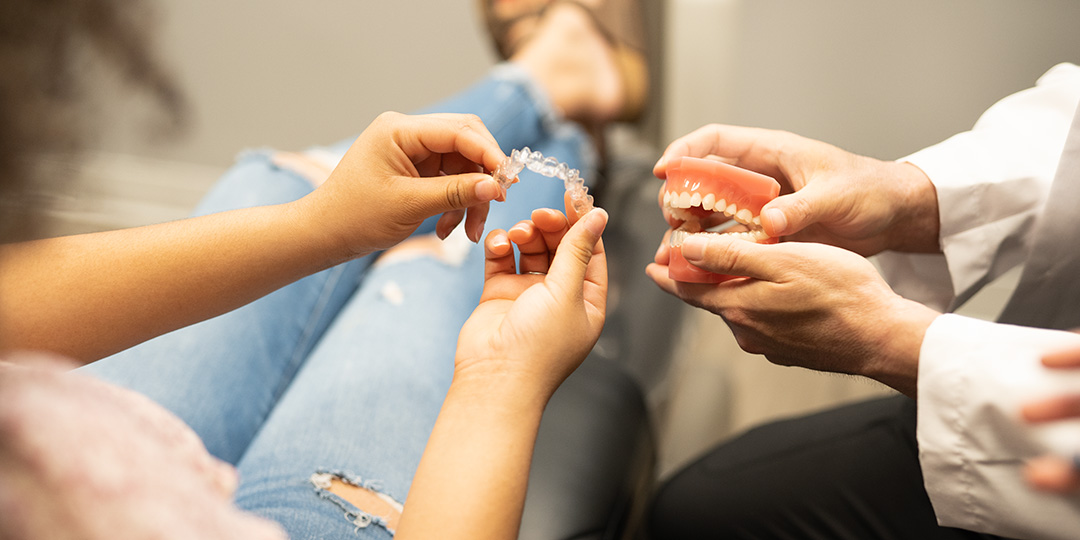 Do you have crooked or misaligned teeth that make you hesitant to smile? Invisalign® clear aligners can straighten your teeth and restore your confidence when worn as instructed. Our Greater Jacksonville, FL, Invisalign dentist can help you figure out if Invisalign is the right option for you.
Here's what you can expect when you choose clear aligners as your form of orthodontic treatment.
About Invisalign
Invisalign is a hugely popular and alternative way to create a beautiful smile. You'll find that there is no metal used whatsoever. That means no wires or brackets on your teeth! Instead, Invisalign consists of a series of personalized top and bottom clear aligner trays that fit over teeth for 22 hours a day and gradually straighten them over a designated period of time.
Each of those trays is fabricated using detailed digital impressions of your mouth and teeth obtained using an iTero™ intraoral scanner. These impressions are sent directly to a nearby computer that creates a digital model of your mouth. Dr. Marino will view this model as it is generated, customize your personal treatment plan, and educate you on the entire process.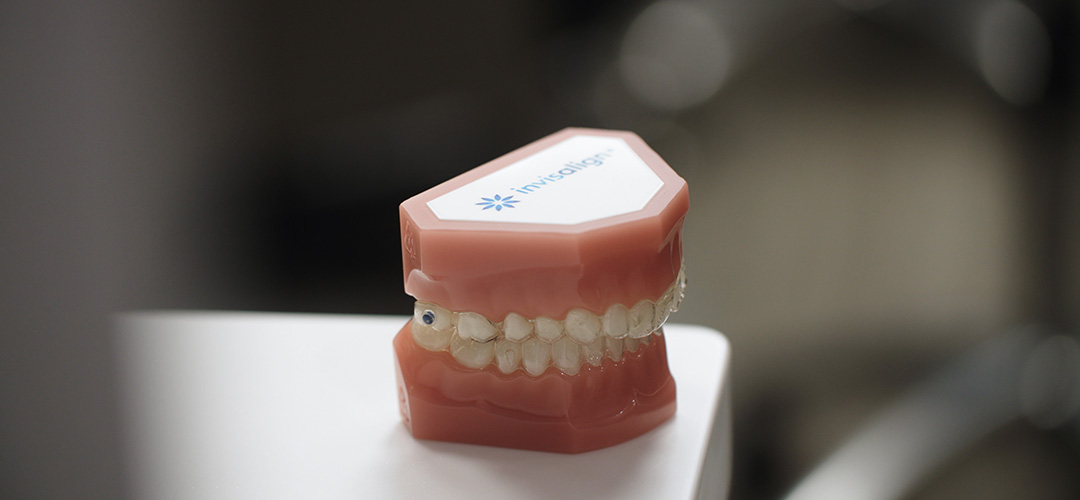 Benefits of Invisalign
The decision to pursue Invisalign has a lot of benefits, one of the most obvious being that they are nearly invisible. You can straighten your teeth without anyone seeing elastic bands, archwires, or noticeable brackets.
Not having these metal components also allows you to keep brushing and flossing like normal. Similarly, traditional braces require adjustments and repairs, both of which Invisalign does not.
Keep in mind that temporary attachments made of a tooth-colored material may be added to your teeth to help the aligners fit better. They are designed to blend in seamlessly with your smile so still much more discreet than stainless steel.
The level of control that this type of treatment offers is also much greater for the patient than with braces. When you've finished one stage of clear aligner treatment, all you have to do is start using the next aligner in your set. With metal braces, you need to have them professionally adjusted every time.
Schedule a Consultation
Our Invisalign dentist serving Orange Park and Greater Jacksonville, FL, can let you know if you're a candidate for clear aligner treatment. To get started with an evaluation, call Marino Family Dentistry today at (904) 269-2185 to request an appointment. We look forward to helping you and your smile!
Get Started Today
Feel free to contact us today regarding any questions and to schedule an appointment with our dentist serving Greater Jacksonville, FL. We look forward to helping you with all your dental needs.