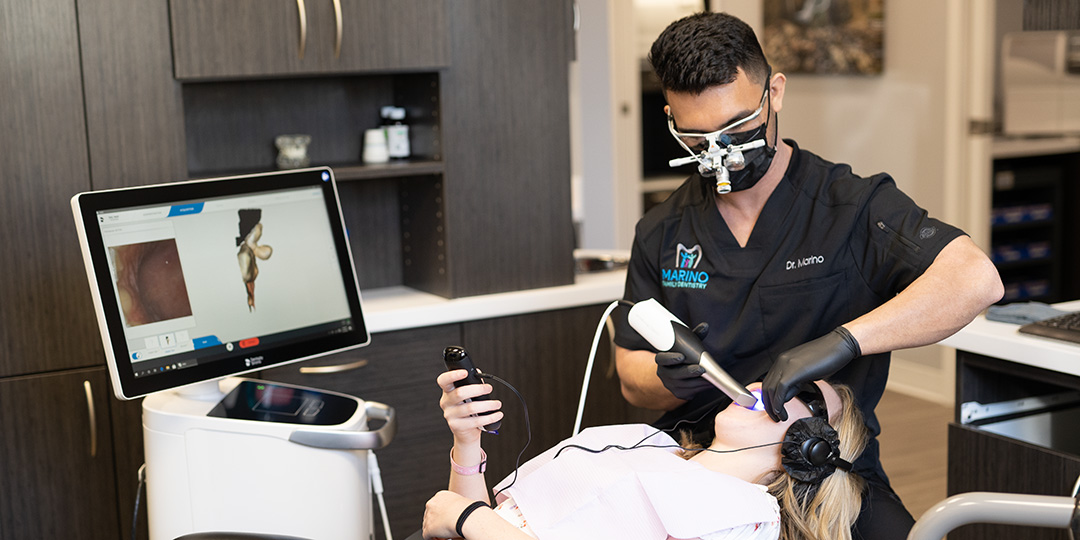 Wear and tear, injuries, and dental disease. It can all happen to your smile but our Greater Jacksonville, FL, dentist can work to repair any damage done. From tooth loss and cavities to infection, we can help you regain lost confidence and improve your oral health at the same time.
Soon enough, you'll have a smile that you're comfortable showing off to friends, family, and coworkers. Get started today by calling our Orange Park, FL, dental office at (904) 269-2185 or request an appointment online.
When one or more teeth are missing, a gap forms. There are a couple of different ways you can fill this gap in your smile such as having a dental bridge placed. Standard dental bridges consist of a false tooth sandwiched in between two dental crowns. Our dentist can of course customize the bridge to you and alter this traditional format to accompany multiple missing teeth.
If committing to dental implants or a permanent bridge is not your style, we also offer removable dentures. Available as either a full set or a partial, dentures seamlessly replace teeth that have been lost due to decay or injury. Whatever your situation, our dentist can work with you to find the right fit and look.
Nowadays, metal amalgam fillings are not as prevalent as they used to be in the dental world. That's because patients want a more discreet cavity solution that flies under the radar. Our dentist agrees with that sentiment and offers tooth-colored fillings that match the natural color of your enamel.
Dental implants are artificial tooth roots that, with a dental crown adhered on top, serve as permanent replacements for missing teeth. Because of how they are placed, there is no risk of an implant shifting when you eat, speak, or smile. Our dentist will need to first assess your condition and depending on your need, recommend you receive one or multiple dental implants.
Advancements in ceramic materials and bonding techniques have made porcelain crowns more natural-looking than ever before. Whether you have a weak tooth in need of extra protection or a cavity too large for a filling, a crown can help provide support that also looks beautiful.
The intent of our dentist is to always do what's necessary to save every natural tooth. However, there are times when that is not possible and tooth extraction must be considered. We may recommend this procedure if you have a severely decayed, damaged, impacted, or infected tooth.
While it may sound intimidating, a dental bone graft is nothing to fear. Its purpose is to restore bone where it is needed most in the jaw. For example, if you lost one or more teeth and bone loss has occurred as a result. The grafting procedure performed by our dentist then works to add support back to the area.
Get Started Today
Feel free to contact us today regarding any questions and to schedule an appointment with our dentist serving Greater Jacksonville, FL. We look forward to helping you with all your dental needs.