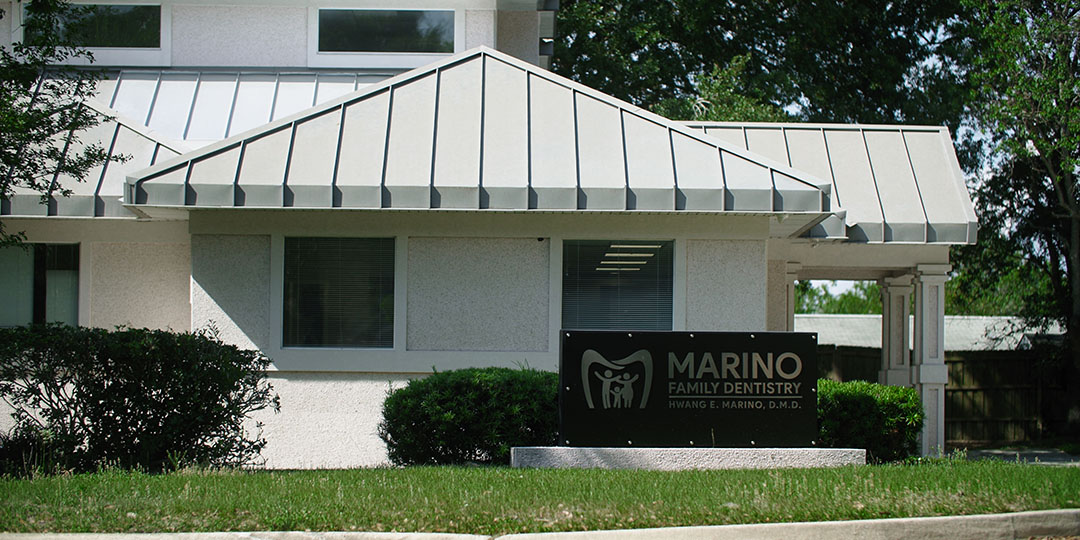 When one or more teeth are missing, a gap forms. There are a couple of different ways you can fill this gap in your smile such as having a dental bridge placed. Standard dental bridges consist of a false tooth sandwiched in between two dental crowns. Our Greater Jacksonville, FL, dentist can of course customize the bridge to you and alter this traditional format to accompany multiple missing teeth.
Here's what you need to know about dental bridges.
How Does a Dental Bridge Work?
As explained above, dental bridges can be used to replace one tooth or an entire row of teeth. A false tooth (or multiple) are cemented in between dental crowns that are then placed on top of supporting teeth. These supporting teeth, or abutments, can be your natural teeth on either side of the gap or they can be dental implants.
Dr. Marino will ensure that each component is made to accurately match the shade of your existing enamel so nothing looks out of place. Depending on your specific dental needs, this can include multiple abutments and false teeth. Your age, size of the gap, condition of the supporting teeth, and overall health of your mouth can also determine how your bridge is constructed.
Advantages of Getting a Dental Bridge
Choosing a dental bridge for your smile allows you to enjoy a natural-looking tooth loss solution. Showing your teeth will no longer cause you to feel self-conscious as you'll once again be able to carry on like normal.
Dental bridges can also:
Restore your ability to chew all types of food
Make speaking easier
Prevent crowding or shifting of nearby teeth into the gap created
Make an Appointment
There are options out there for you if you're tired of missing teeth. Our dentist serving Orange Park and Greater Jacksonville, FL, can explain how a dental bridge may benefit you if you're not sold on other tooth replacement procedures. Call Marino Family Dentistry today at (904) 269-2185 to request an appointment.
Get Started Today
Feel free to contact us today regarding any questions and to schedule an appointment with our dentist serving Greater Jacksonville, FL. We look forward to helping you with all your dental needs.