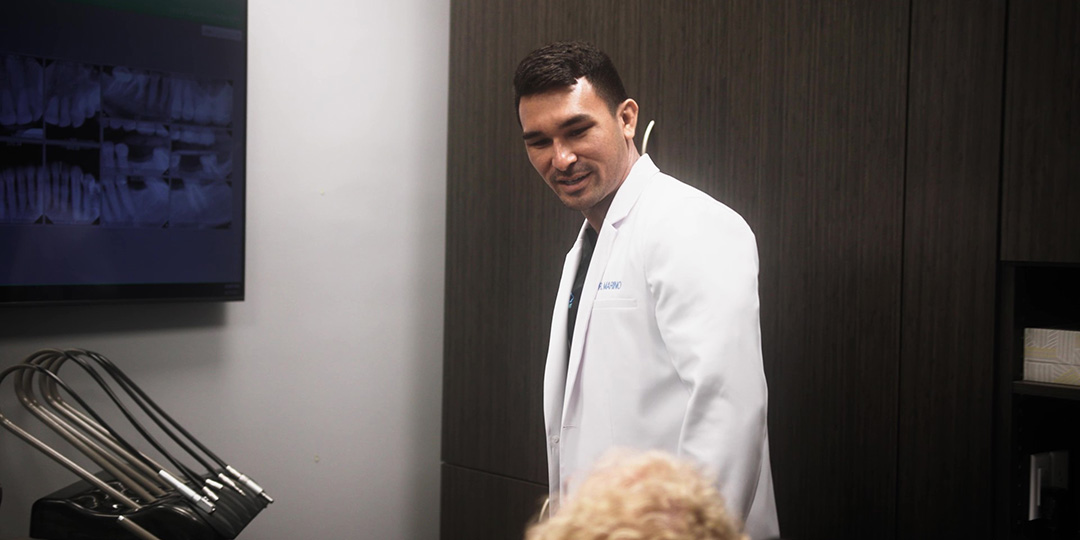 While it may sound intimidating, a dental bone graft is nothing to fear. Its purpose is to restore bone where it is needed most in the jaw. For example, if you lost one or more teeth and bone loss has occurred as a result. The grafting procedure performed by our Greater Jacksonville, FL, dentist then works to add support back to the area.
Reasons for a Dental Bone Graft
There are a few instances where receiving a dental bone graft is necessary. In any of those situations, Dr. Marino will brief you on why it's in your best interest and answer any questions you may have.
A dental bone graft may be advisable if you:
Need dental implants placed
Have significant bone loss due to gum disease or infection
Experienced dental trauma
Require a tooth extraction
What to Know Before the Procedure
Your mouth will need time to heal prior to any dental restorations. That means if you undergo a bone graft, you can't immediately go right into the dental implant procedure. Dr. Marino will discuss with you the healing process and what you can expect following a bone graft.
Some discomfort, swelling, and bruising is normal but those side effects should resolve within a few days. You may be prescribed antibiotics and instructed to take pain medication depending on your individual situation. Dr. Marino will also want to check in on your progress periodically to make sure your healing is going as planned.
With regards to experiencing pain during the procedure, you don't need to worry about this. We will administer a local anesthetic before beginning so the entire area remains numb while we work. We also have dental sedation options available if you require extra relaxation.
Schedule an Appointment
Our dentist serving Orange Park and Greater Jacksonville, FL, can perform a dental bone graft if it is essential for both your short-term and long-term oral health. Call Marino Family Dentistry today at (904) 269-2185 to request an appointment.
Get Started Today
Feel free to contact us today regarding any questions and to schedule an appointment with our dentist serving Greater Jacksonville, FL. We look forward to helping you with all your dental needs.