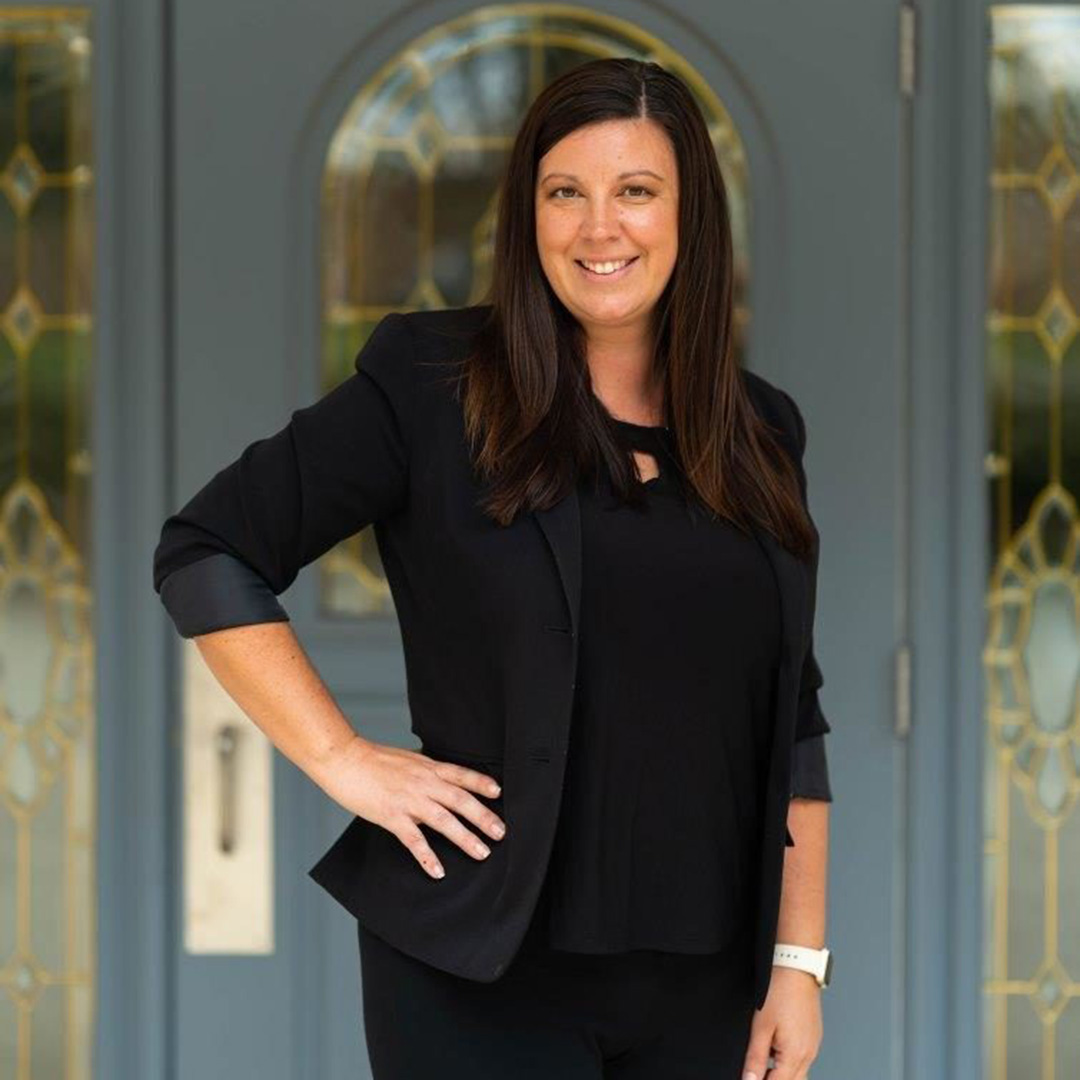 Rebekah
Office Manager
Rebekah began her dental career in 2001 and has been managing and consulting with dental practices for over 20 years. She strives for the ultimate patient experience and is always interested in new advancements of modern dentistry. Rebekah obtained a fellowship from the American Association of Dental Office Managers and has worked with teams across the U.S.
Outside of the office, you can find Rebekah and her family enjoying the outdoors or at the ball field cheering on their 3 daughters! Go Broncos & Eagles!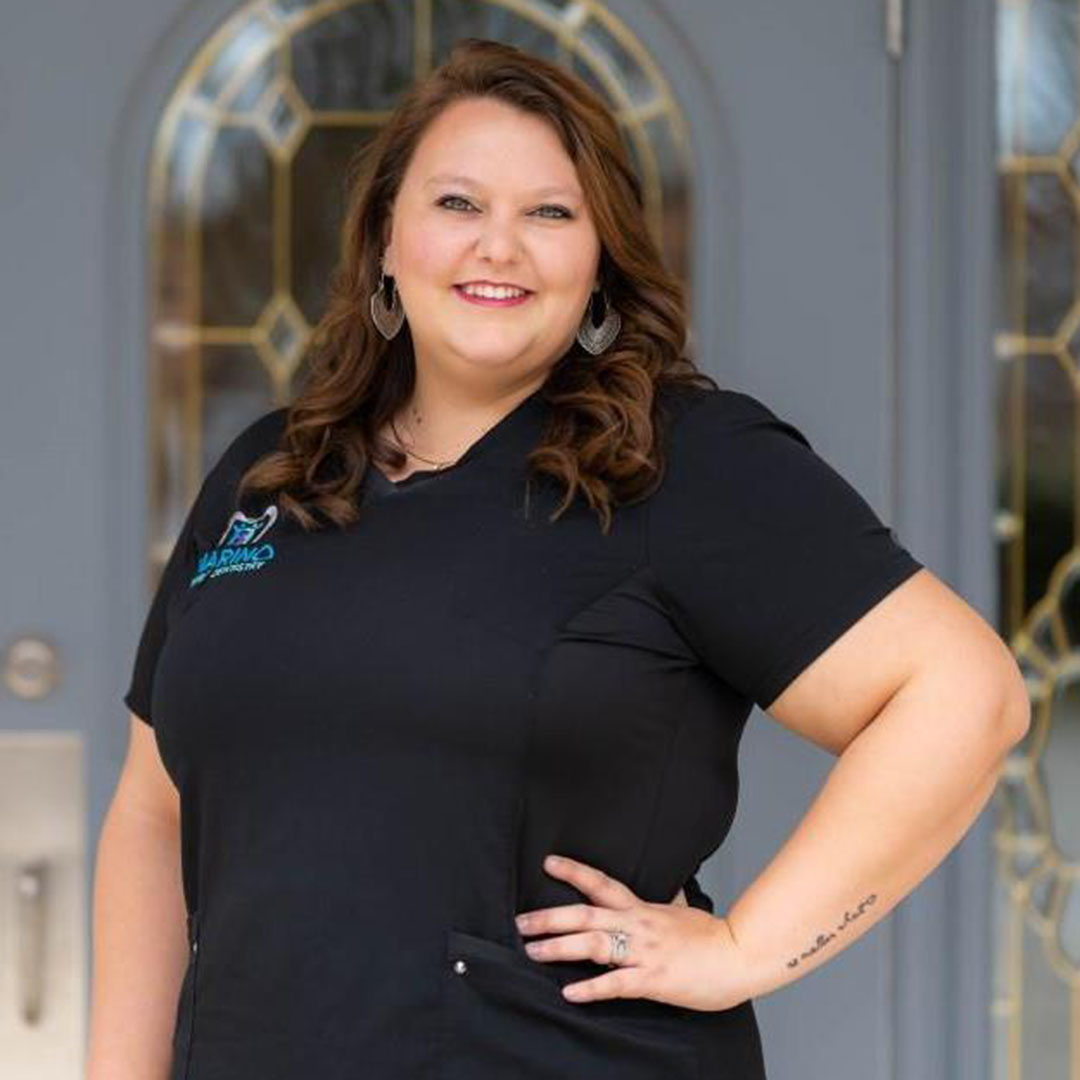 Marissa
Financial Coordinator
Marissa started her dental career as a dental assistant in 2014 but grew to love the interactions with patients at the front desk. She has a passion for ensuring patients get the proper care and enjoys seeing patients fall in love with their smiles.
Marissa and her husband, Nathan, have two beautiful daughters, Aria and Elena, and a son, Odin. On the weekends they love spending time with family and friends. Marissa and her family are always up for a fun, new adventure or weekend getaway, especially to Disney!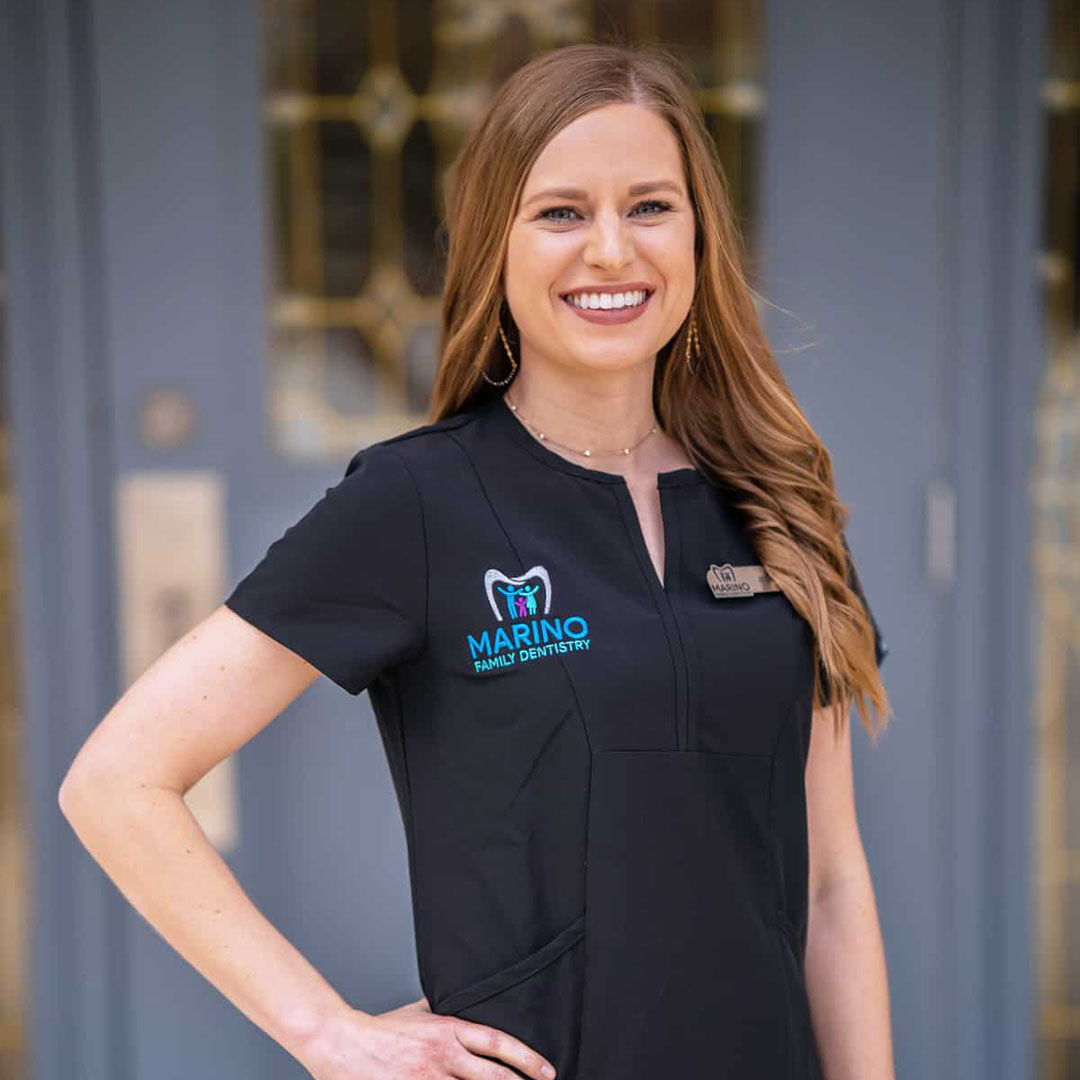 Jenn
Dental Hygienist
Jenn is a graduate, with high honors, from Florida State College of Jacksonville and has been practicing as a certified registered dental hygienist since 2014 and is certified to give anesthesia. She has a passion for building long-lasting relationships with her patients and providing the best education on oral hygiene. She was recognized by her professors for her passion for patient care and was the only student to be awarded the Colgate Star Award.
In 2015, she happily tied the knot with her husband Brandon, and they now have a beautiful daughter, Everly. As a family, they enjoy being outdoors, spending time with friends and family, and soaking in all the moments with their little girl!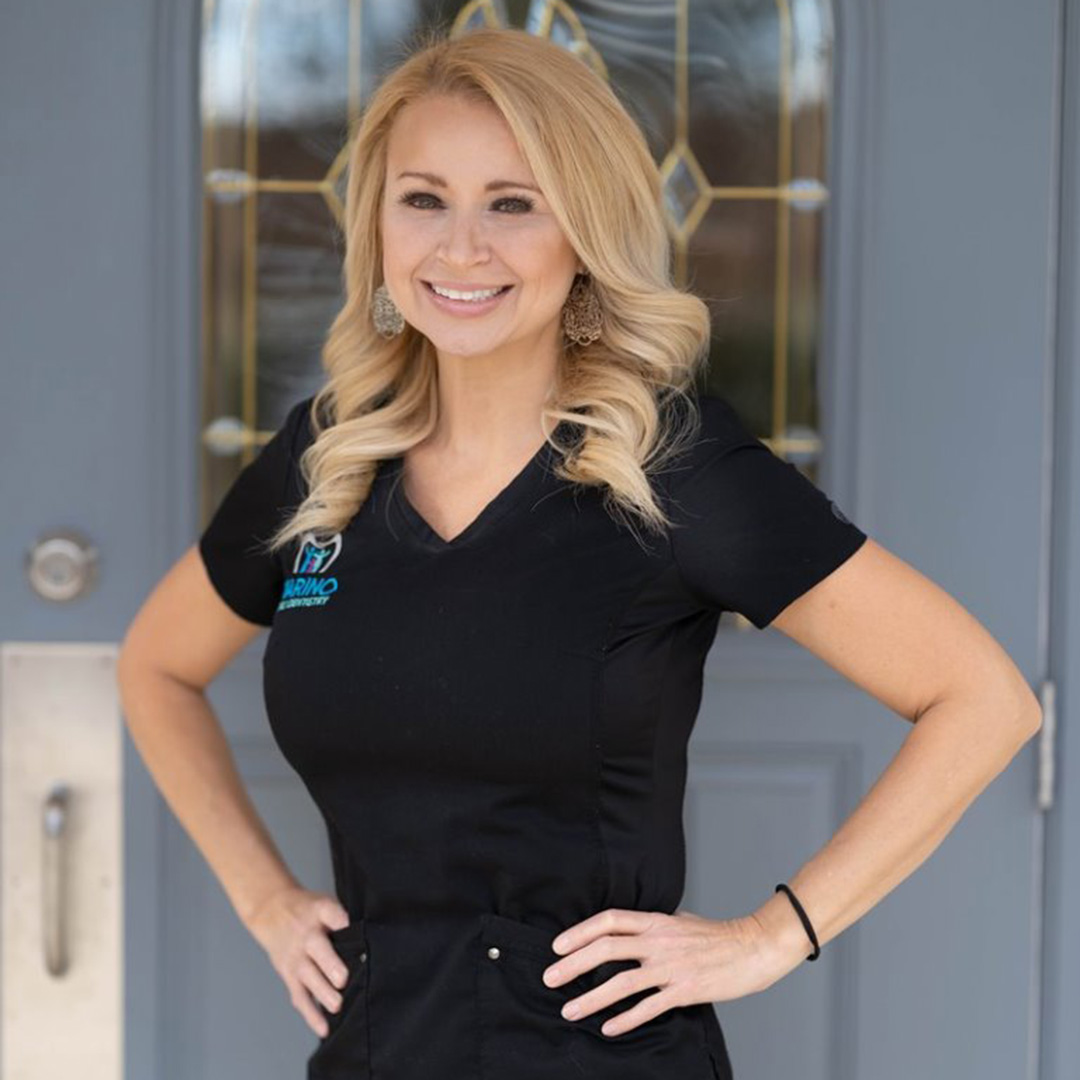 Quatina
Dental Hygienist
Quatina, also known as "Q", is an experienced dental professional with 15 years under her belt. Q started her dental journey as a dental assistant in 2008 and pursued her dream of becoming a certified registered dental hygienist in 2018. Q graduated from Florida State College of Jacksonville as the president of her graduating class.
She is also licensed to give anesthesia to ensure the comfort of her patients during their dental appointment. She prides herself in patient education and ensuring the patient understands the connection between their dental health and overall health.
Q has two daughters and a grandson she enjoys spending time with on the weekends. You can find her on the water and enjoying anything outdoors in her free time.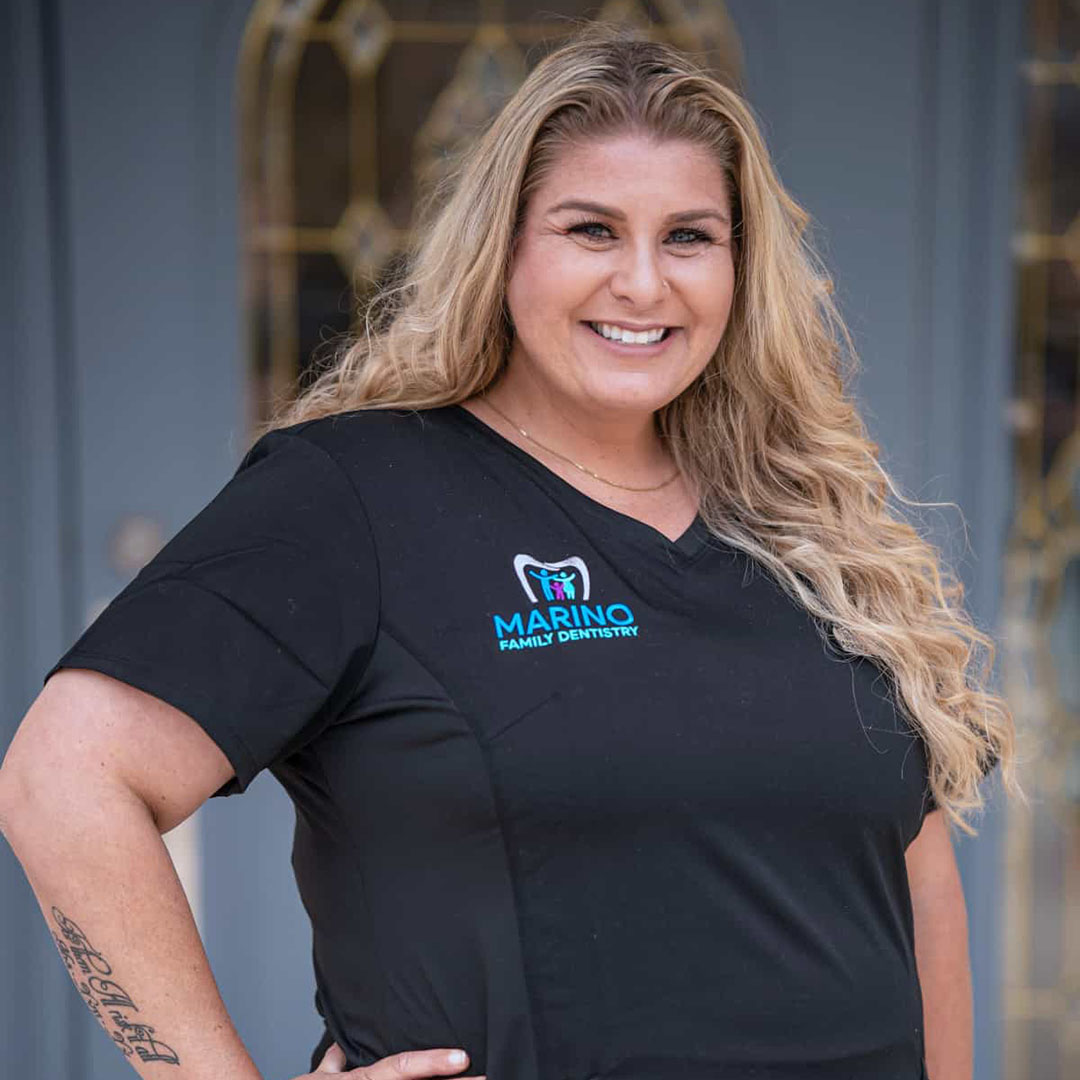 Ginger
Dental Hygienist
Ginger graduated from Florida State College of Jacksonville (FSCJ) in 2015 as a dental hygienist. She was on the Dean's List, received the Community Service Award, and is certified in anesthesia. She loves being in dentistry because she loves the feeling of helping patients feel beautiful with their smile!
Ginger has 3 sons with her oldest graduating to be a firefighter. She raises reining horses, competes throughout the U.S., and enjoys all outdoor activities.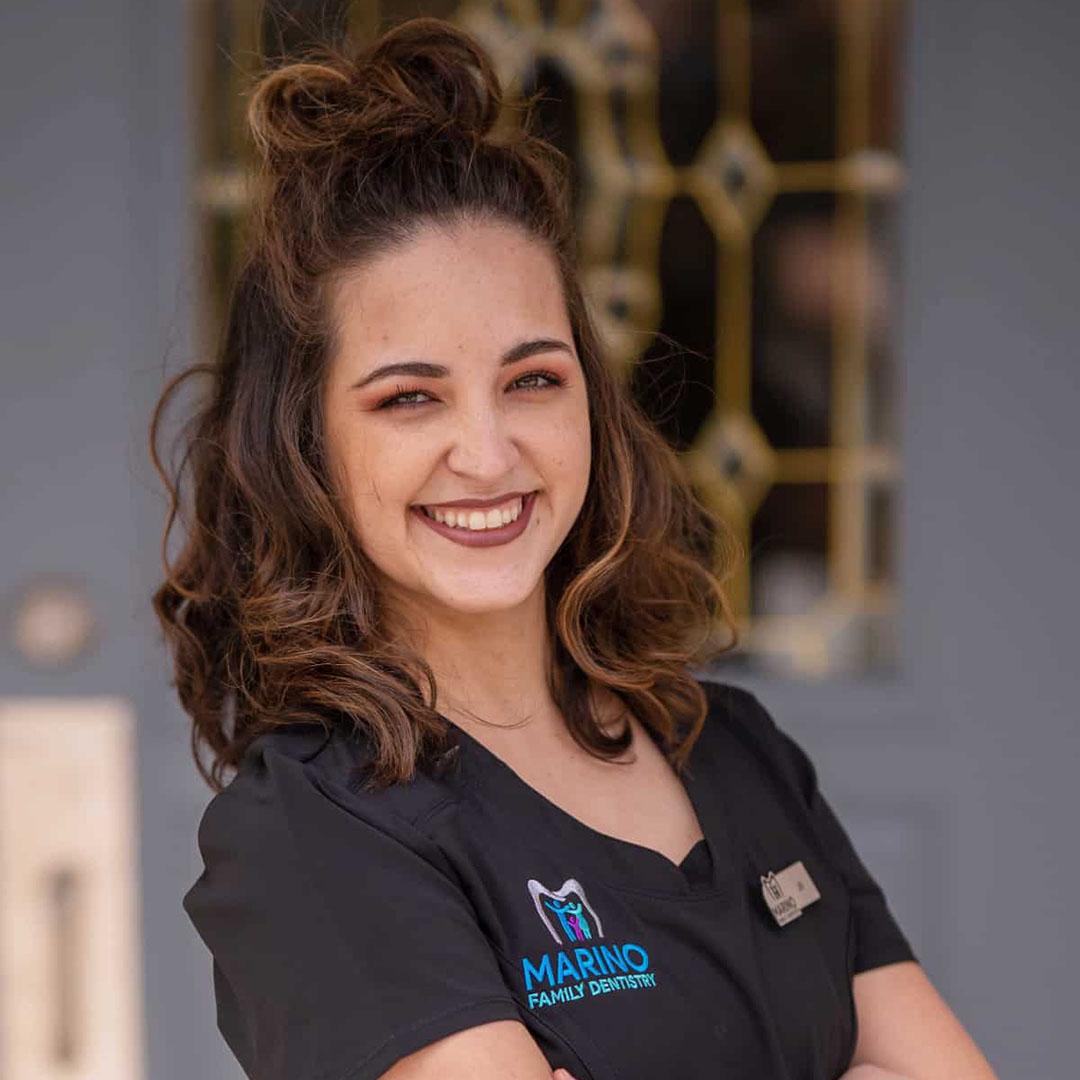 Jo
Dental Assistant
Jo began her dental career as an expanded duties dental assistant (EDDA) in 2013. She loves seeing patients react to their transformations and watching the weight of anxiety disappear after making them feel at ease and comfortable during their visit.
In her spare time, Jo has a photography business where she specializes in natural light photography.
She likes to be outdoors, hike, soak up the sun at the beach, and likes cars. She's adventurous and likes to be spontaneous!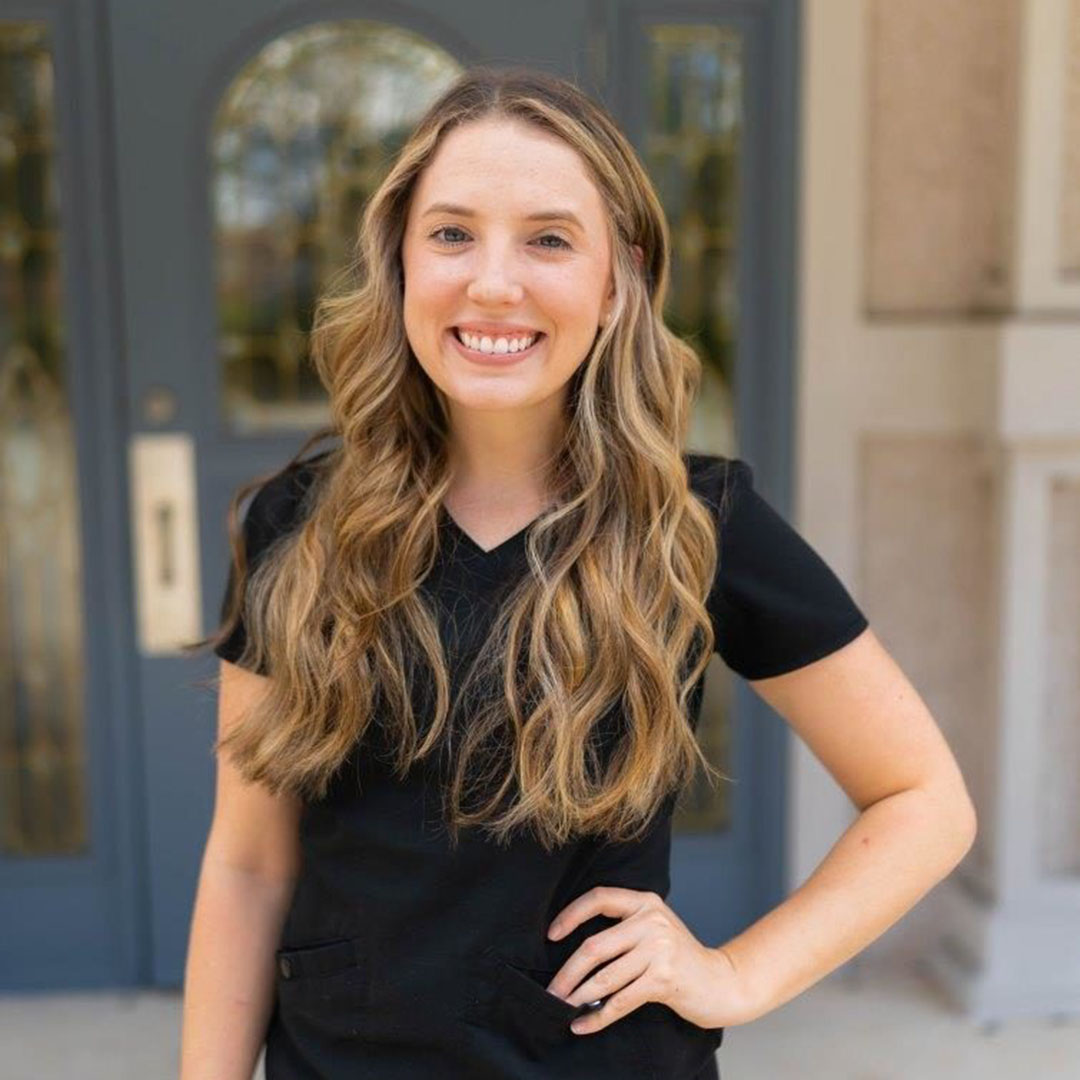 Natalie
Dental Assistant
Natalie graduated from Bartram Dental Assisting Program in January 2021 at the top of her class. She enjoys laughing and getting to know her patients. Natalie loves to ensure that they have a great experience and always leave their dental appointment happy.
Natalie grew up right here in Orange Park. She enjoys spending her free time with her fiancé Brantley and her two dogs Macy and Kimber.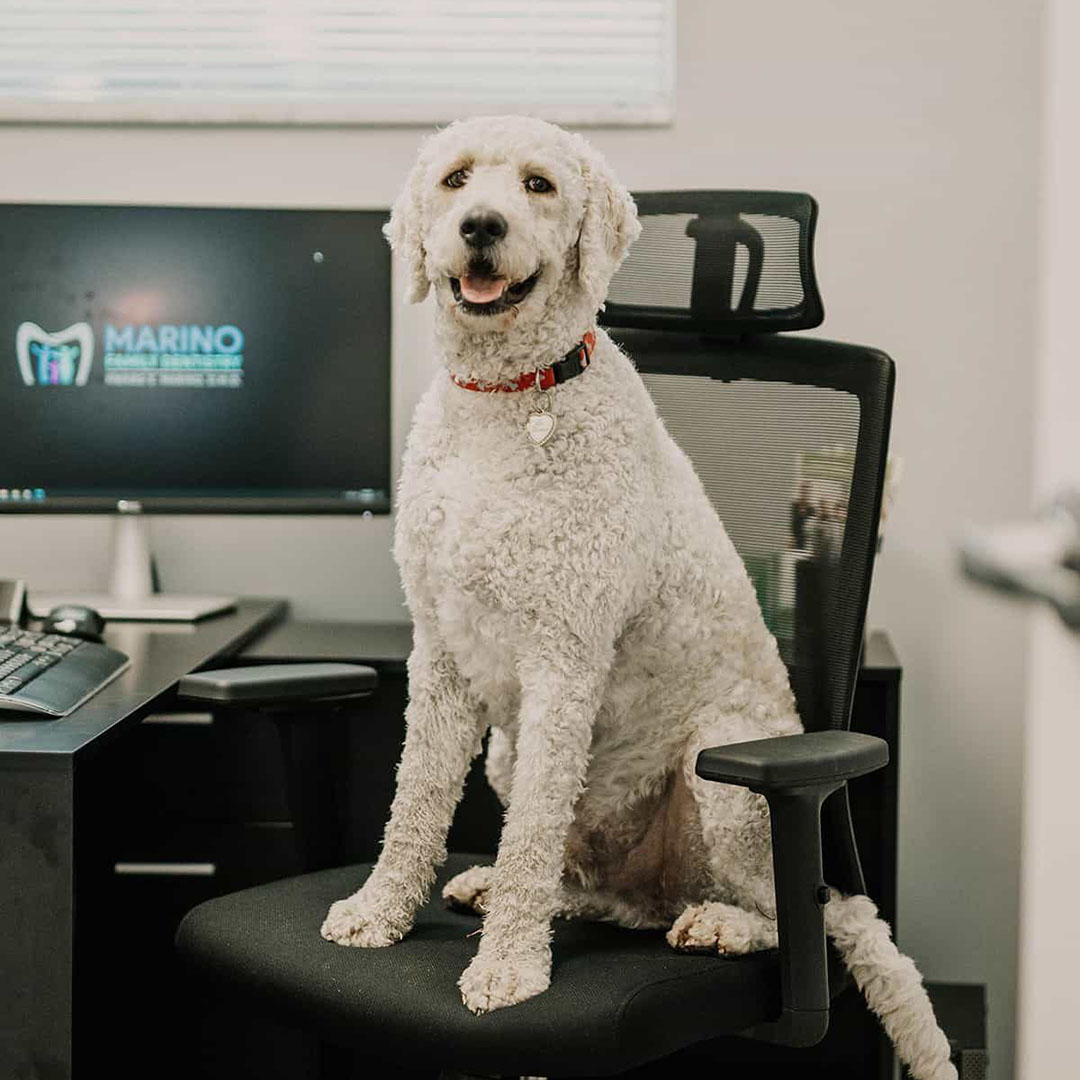 Leo
Doodle Dogtor
Leo has been in the dental field since 2020 ever since he was a small pup. He is at the office every day greeting and comforting patients during their visit. You can usually find him around the office playing fetch or lounging in his comfy bed. Leo loves meeting new people and helping as the resident Dogtor.
Get Started Today
Feel free to contact us today regarding any questions and to schedule an appointment with our dentist serving Greater Jacksonville, FL. We look forward to helping you with all your dental needs.