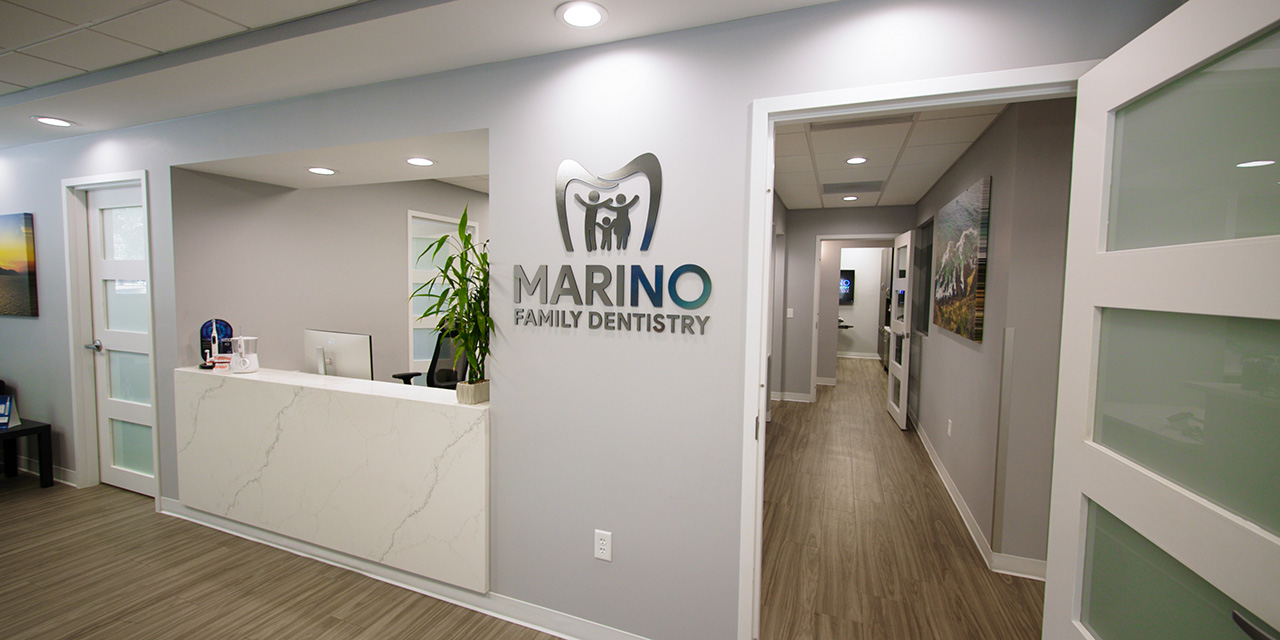 Porcelain veneers consist of thin "shells" that cover just the outside of your front-facing teeth. Overall, they're a great solution for severe tooth discoloration, misshapen teeth, chipped teeth, or teeth that have minor cracks. The placement of porcelain veneers is generally accomplished by our Greater Jacksonville, FL, cosmetic dentist in four simple steps, typically over two separate dental appointments.
Here's what to keep in mind when considering the porcelain veneers procedure.
What Are Porcelain Veneers?
As mentioned above, veneers are thin, porcelain coverings that are bonded to the outer surface of your teeth. Their application can instantly correct cosmetic problems like chips, cracks, gaps, misalignment, or tough stains. Veneers are often called the "instant smile makeover" thanks to their procedure that only takes two visits to our Orange Park, FL, dental office.
Before moving forward with this cosmetic treatment, Dr. Marino wants to make it clear that this process is largely irreversible. Your teeth will be permanently altered due to the removal of some enamel prior to veneer placement. That's because enamel doesn't grow back and is gone once it's taken off of your teeth.
Benefits to Remember
It goes without saying that veneers produce stunning results thanks to the ability of the porcelain to closely resemble the translucency and shine of natural teeth. But what else do they offer patients?
Well, porcelain veneers are also:
Highly stain-resistant compared to natural tooth enamel
Durable and long-lasting with proper oral care
Custom-made to match the color, shape, and size of your real teeth
Able to give you a brighter smile otherwise not achieved through traditional teeth whitening
Turn Your Smile Around
Our cosmetic dentist serving Orange Park and Greater Jacksonville, FL, can help you smile proudly with porcelain veneers. Leave unwanted tooth stains or irregularities behind and take the step forward with this procedure. Call Marino Family Dentistry today at (904) 269-2185 to request an appointment.
Get Started Today
Feel free to contact us today regarding any questions and to schedule an appointment with our dentist serving Greater Jacksonville, FL. We look forward to helping you with all your dental needs.