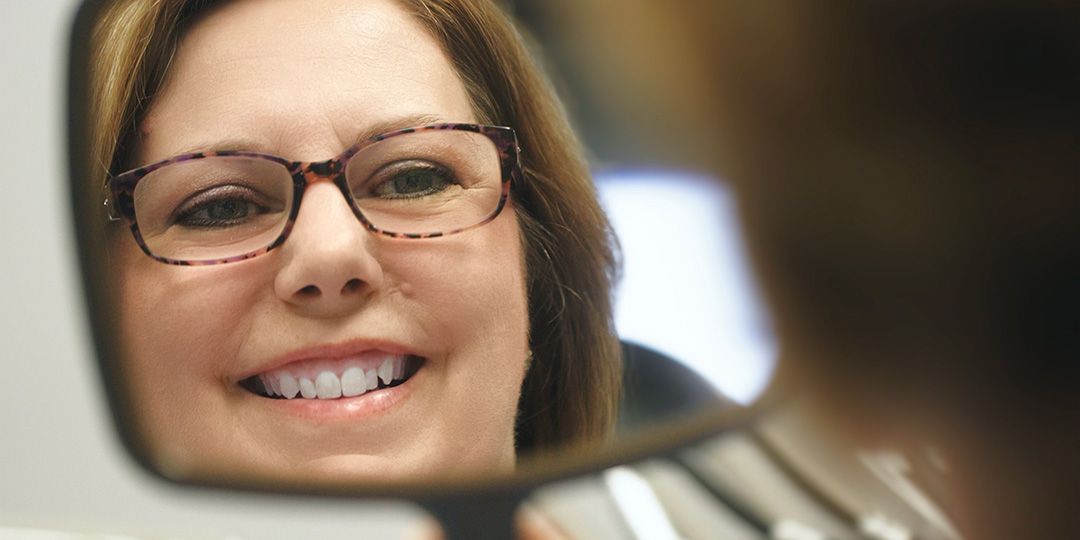 Coffee, red wine, and tea are commonly enjoyed by many around the world but years of consumption can result in stubborn tooth stains. This is where professional teeth whitening from our Greater Jacksonville, FL, cosmetic dentist can help. You are welcome to choose between our in-office or at-home options to erase unwanted stains and boost self-esteem.
Here's more information regarding our two teeth whitening treatments.
Zoom In-Office Teeth Whitening
This teeth whitening method is straightforward and uses a specialized blue LED light to accelerate the progress of oxidation. This means that your teeth become whiter faster.
Before beginning the in-office teeth whitening procedure, Dr. Marino will protect your lips, cheeks, gums, and other soft tissues so they are not affected. Then, he'll coat your teeth with a safe, but powerful, peroxide gel and place the LED light in front of your mouth. You should see immediate results from this procedure while also enjoying the benefits of enamel protection, improved luster, and reduced sensitivity.
Opalescence At-Home Teeth Whitening
Our Opalescence teeth whitening option allows you to control the final shade of your teeth outside of our Orange Park, FL, dental office. We will first take impressions of your teeth to construct custom whitening trays. We'll also make sure you have whitening gel and detailed instructions to take home with you.
For best results, only apply the gel to the trays as gum exposure can cause increased sensitivity. Dr. Marino and the rest of our staff can help answer any questions you may have before or during treatment so that you can achieve desired results.
Brighten Your Smile Today
Our cosmetic dentist serving Orange Park and Greater Jacksonville, FL, can examine your teeth and help determine which teeth whitening method would work best for you. We confidently stand by both treatment options and know you'll love the result. Call Marino Family Dentistry today at (904) 269-2185 to request an appointment.
Get Started Today
Feel free to contact us today regarding any questions and to schedule an appointment with our dentist serving Greater Jacksonville, FL. We look forward to helping you with all your dental needs.