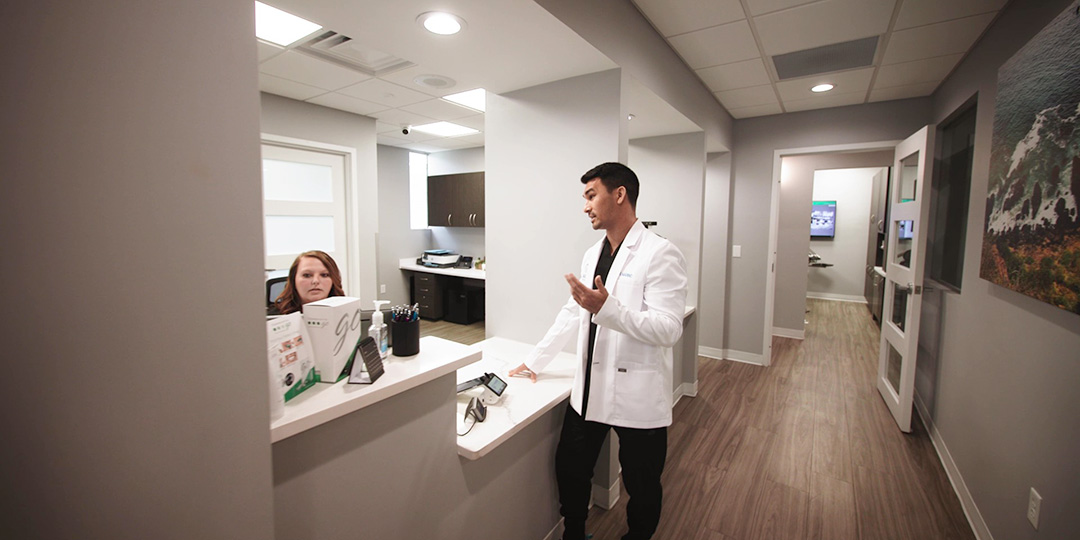 Nowadays, metal amalgam fillings are not as prevalent as they used to be in the dental world. That's because patients want a more discreet cavity solution that flies under the radar. Our Greater Jacksonville, FL, dentist agrees with that sentiment and offers tooth-colored fillings that match the natural color of your enamel.
When Are Fillings Needed?
Generally, a tooth-colored filling, or any type of filling, is used when a cavity exists. Dr. Marino will carefully remove the decayed portion of the tooth and fill in that area to complete the restoration. Unlike with metal fillings, the tooth-colored variety utilizes composite resin material during this process.
Dental fillings can also be implemented to repair cracked or broken teeth. However, if the damage is extensive enough, Dr. Marino may choose to instead use a protective dental crown.
Key Benefits of Choosing Tooth-Colored Fillings
If you're in need of a filling, you want the end result to last. Composite resin fillings offer good durability and can withstand the moderate pressure of chewing every day. They do still require care, however, as do all of your teeth. Dr. Marino urges all patients to brush at least twice a day and floss once daily in addition to regular teeth cleanings.
Other than aesthetics, tooth-colored fillings also:
Bond well to tooth structure thus giving extra support
Can be used for other dental repair purposes
Allow for less tooth structure to be removed compared to metal fillings
Call Our Office Today
Our dentist serving Orange Park and Greater Jacksonville, FL, wants for your teeth to be restored in a way that looks the most natural. That's why we offer tooth-colored fillings to patients so they can smile without anyone knowing they've had a cavity. Call Marino Family Dentistry today at (904) 269-2185 today to request an appointment.
Get Started Today
Feel free to contact us today regarding any questions and to schedule an appointment with our dentist serving Greater Jacksonville, FL. We look forward to helping you with all your dental needs.