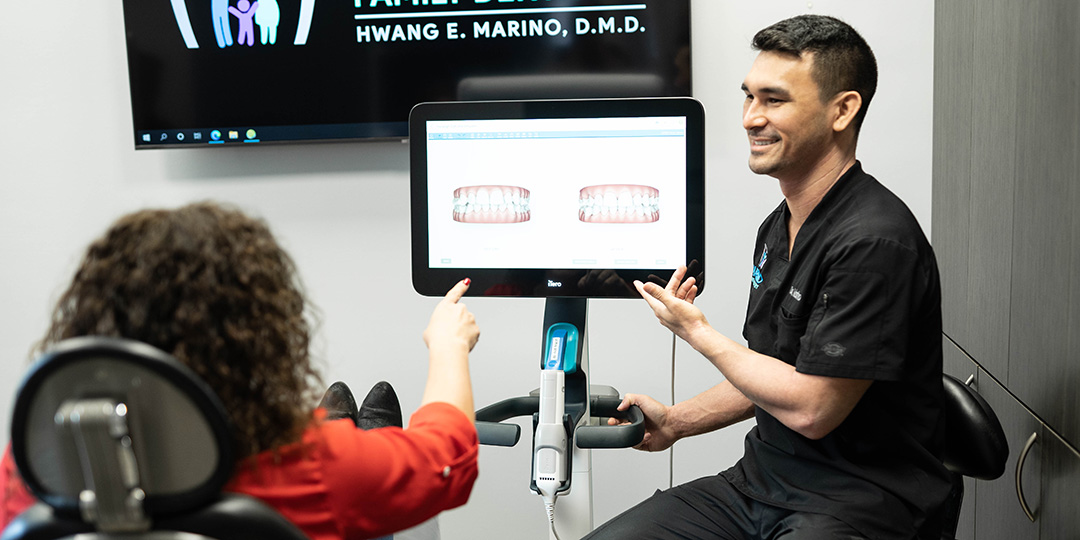 Tired of feeling jaw pain or dealing with headaches when you wake up? Our Greater Jacksonville, FL, dentist can custom create a night guard for you to wear while you sleep. Built to prevent grinding or clenching from causing damage to your smile, the night guard will effectively provide a cushion for your jaw muscles and both sets of teeth.
Here's what else you need to know about custom night guards.
Store-Bought vs. Custom-Made
When you see all of the options available at the store, it can be tempting to pick up one of those stock or "boil and bite" night guards. Unfortunately, while those options are appealing price-wise, they aren't always the most dependable or comfortable to wear. You need a night guard made by Dr. Marino if you want the oral appliance to fit your specific dental anatomy.
Our Night Guard Process
At our Orange Park, FL, dental office, we start by performing a quick oral exam to look for any damage caused by teeth grinding and clenching, also known as bruxism. With this exam, we can uncover the pattern of grinding and depending upon which teeth are affected, you will be given either a full night guard or a smaller one that would only cover your front teeth. Both are made of an acrylic material that is not bulky and fits more naturally.
Moving forward with the creation of the night guard, our team will take digital impressions of your upper and lower teeth. We'll then send those scans off to a dental lab where the custom acrylic night guard will be fabricated. This will take some time to arrive back at our office but once it does, we will ensure it fits comfortably and all of your teeth are touching the appliance evenly.
Save Your Teeth, Wake Without Discomfort
Our dentist serving Orange Park and Greater Jacksonville, FL, would be happy to have a night guard made for you if you've been experiencing the unwanted effects of nighttime bruxism. Call Marino Family Dentistry today at (904) 269-2185 to request an appointment.
Get Started Today
Feel free to contact us today regarding any questions and to schedule an appointment with our dentist serving Greater Jacksonville, FL. We look forward to helping you with all your dental needs.