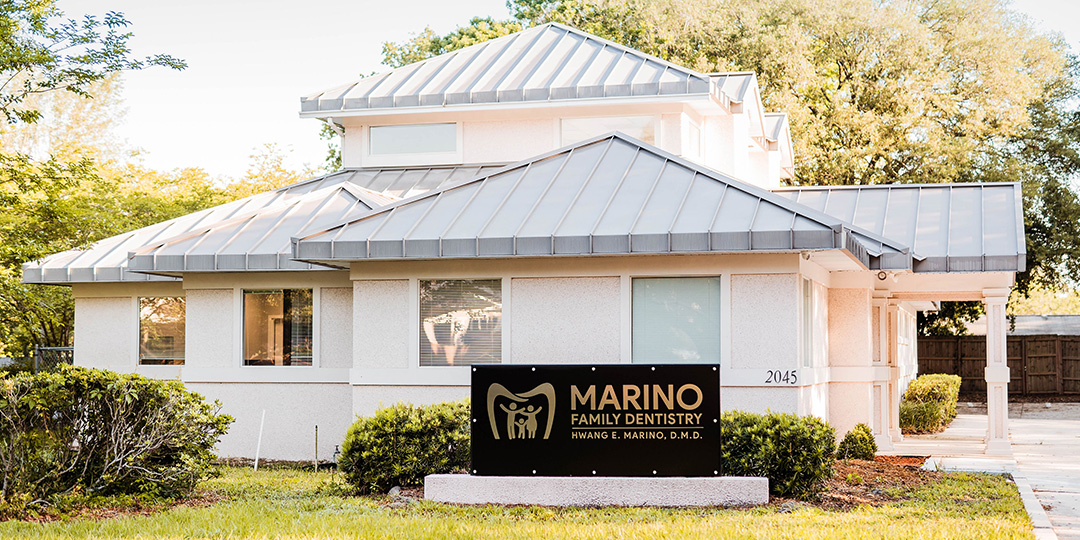 Are you looking for certain oral hygiene tools but aren't sure what to look for when you shop at the store? Our Greater Jacksonville, FL, dentist and assisting team members carry a list of trusted products from the Oral-B iO toothbrush to an oral rinse prescribed to patients who are affected by gingivitis.
Oral-B iO
The era of smart toothbrushes is here. With micro-vibrating bristles, smart pressure sensor, and custom brushing modes, the Oral-B iO line of toothbrushes are built to give you a clean like never before. Dr. Marino and our staff highly recommend this type of toothbrush for many reasons including its round brush head that allows for a more thorough cleaning of your teeth and gums.
Waterpik®
Do you dislike using traditional floss? At Marino Family Dentistry, we encourage patients to floss at least once a day but understand that not everyone does it perfectly. For that reason, we recommend the Waterpik® water flosser. Great for general use, periodontal cleaning, braces care, and more, the Waterpik is one of the best ways to keep your smile clean in between professional teeth cleanings.
High Fluoride & Whitening Toothpastes
Sometimes the toothpastes you can buy at the store aren't as powerful as what a dentist can provide. That's why Dr. Marino offers higher strength fluoride and teeth whitening toothpastes for interested patients. Ask us about what might work best for you!
Chlorhexidine Oral Rinse
To help treat bacterial gum disease (gingivitis), Dr. Marino can prescribe you a chlorhexidine oral rinse to use at home. This is a medicated rinse that when used, can kill or prevent bacteria growth in your mouth and reduce gum inflammation. Dr. Marino recommends patients swish with this rinse for 30 seconds after brushing and flossing for ideal results.
Floss
If you need extra floss for your at-home oral hygiene routine, we've got some here in our Orange Park, FL, dental office. The floss is available in both waxed and woven varieties depending on your preference.
Want to Learn More? Call Us Today!
Our dentist serving Orange Park and Greater Jacksonville, FL, wants you to have what you need to maintain a healthy smile. For more information on each of our recommended dental products, call Marino Family Dentistry today at (904) 269-2185 or contact us online.
Get Started Today
Feel free to contact us today regarding any questions and to schedule an appointment with our dentist serving Greater Jacksonville, FL. We look forward to helping you with all your dental needs.