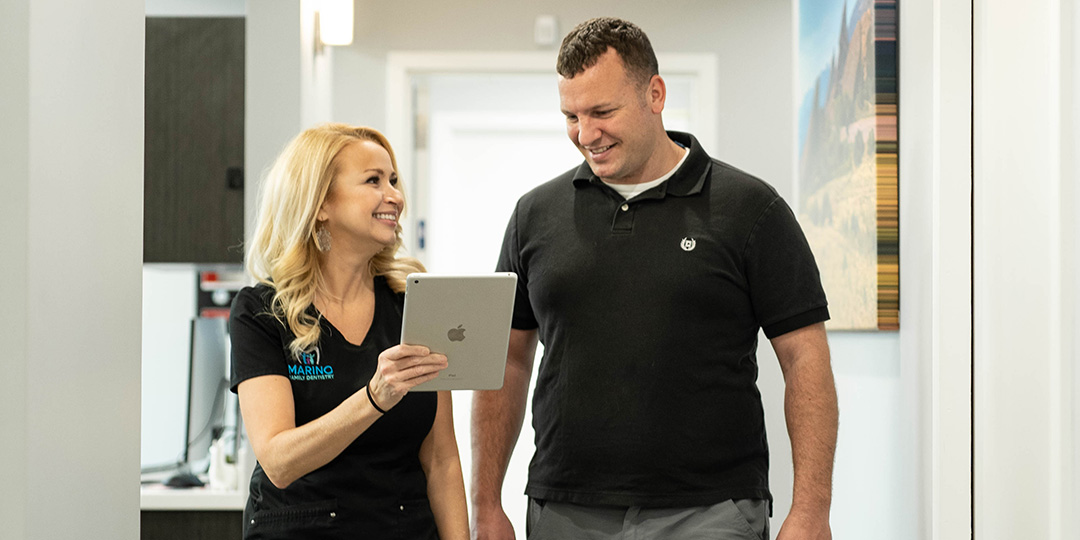 At Marino Family Dentistry, we welcome patients of every age through our doors. Whether you're a child, teenager, adult, or senior, our dentist serving Orange Park and Greater Jacksonville, FL, is here to take care of your oral health. Need a cavity filled? No problem. Interested in straighter teeth? We've got you covered.
If you're interested in knowing more about any of the services we offer below, we'd love to chat! Call our office today at (904) 269-2185 or feel free to contact us online. Either way, we'll work to answer your questions and make sure you have the answers you need.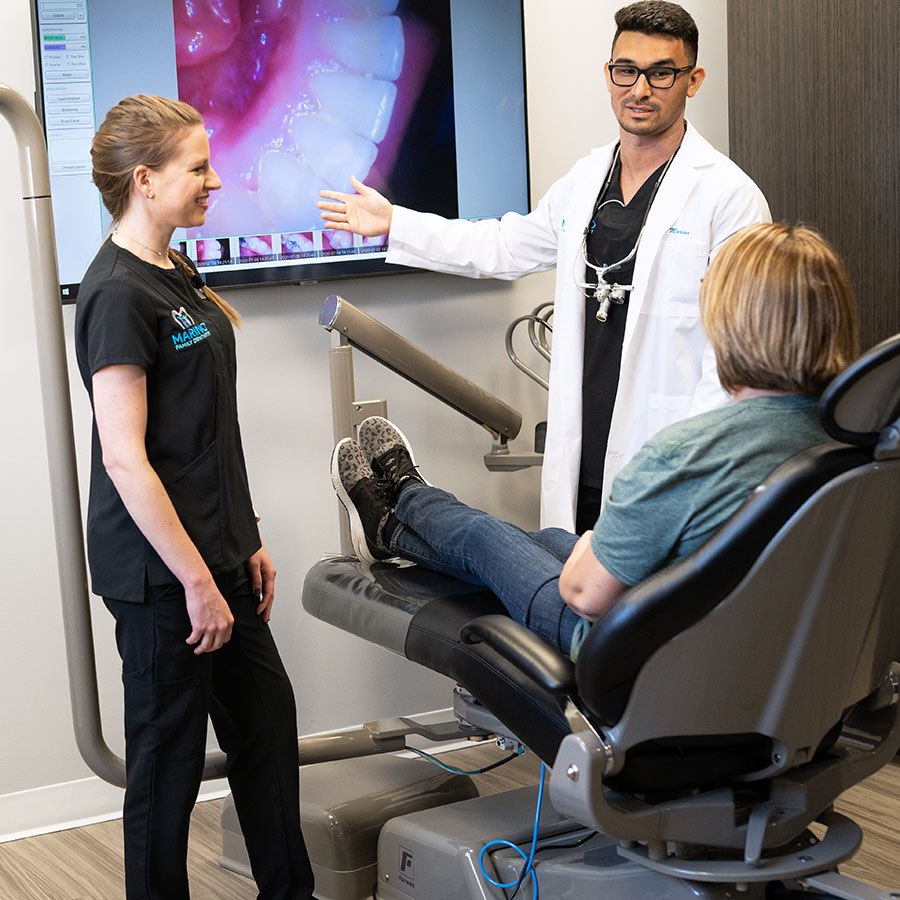 The health of your mouth is directly connected to your overall body's health. That means that if you neglect an issue with your smile, you may not be doing the rest of yourself any favors. Our dentist can help you prevent the onset, progress, and recurrence of dental disease with teeth cleanings, oral cancer screenings, periodontal therapy, and more.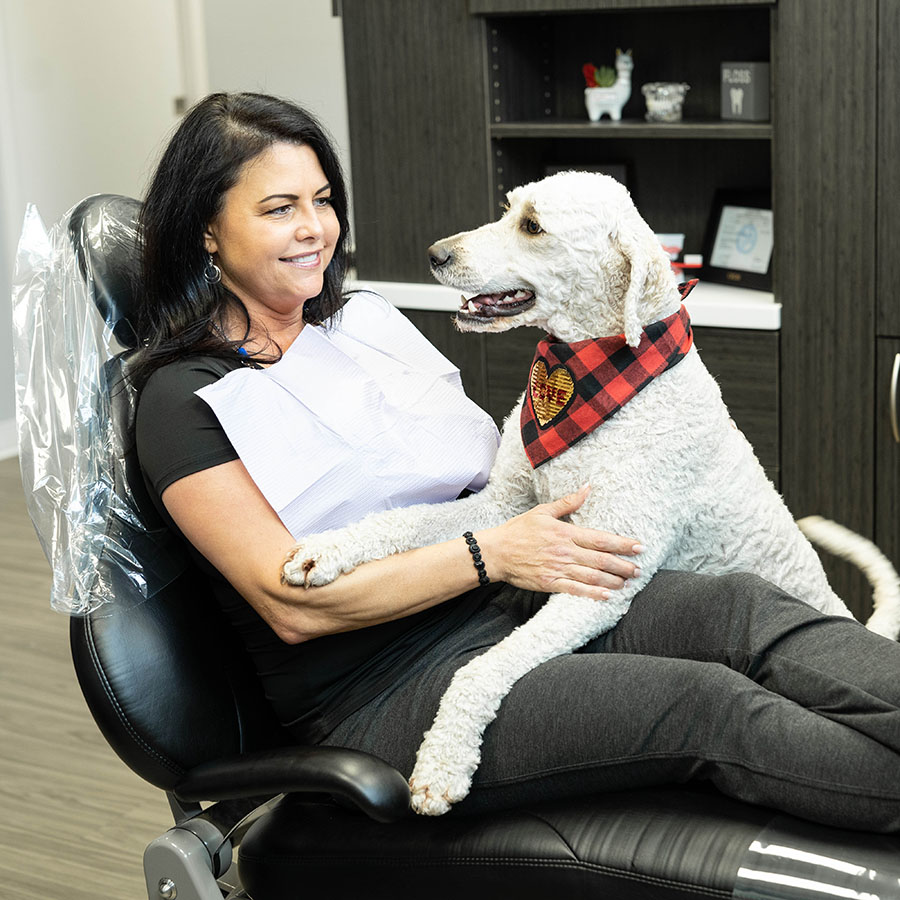 Being at the dentist doesn't have to be a stressful experience. Relaxing is totally possible! For a positive appointment every time, we have streaming services available on the televisions in each exam room and therapy dogs ready to calm your nerves. If you need additional help making it through your visit, our dentist can administer oral sedation or laughing gas.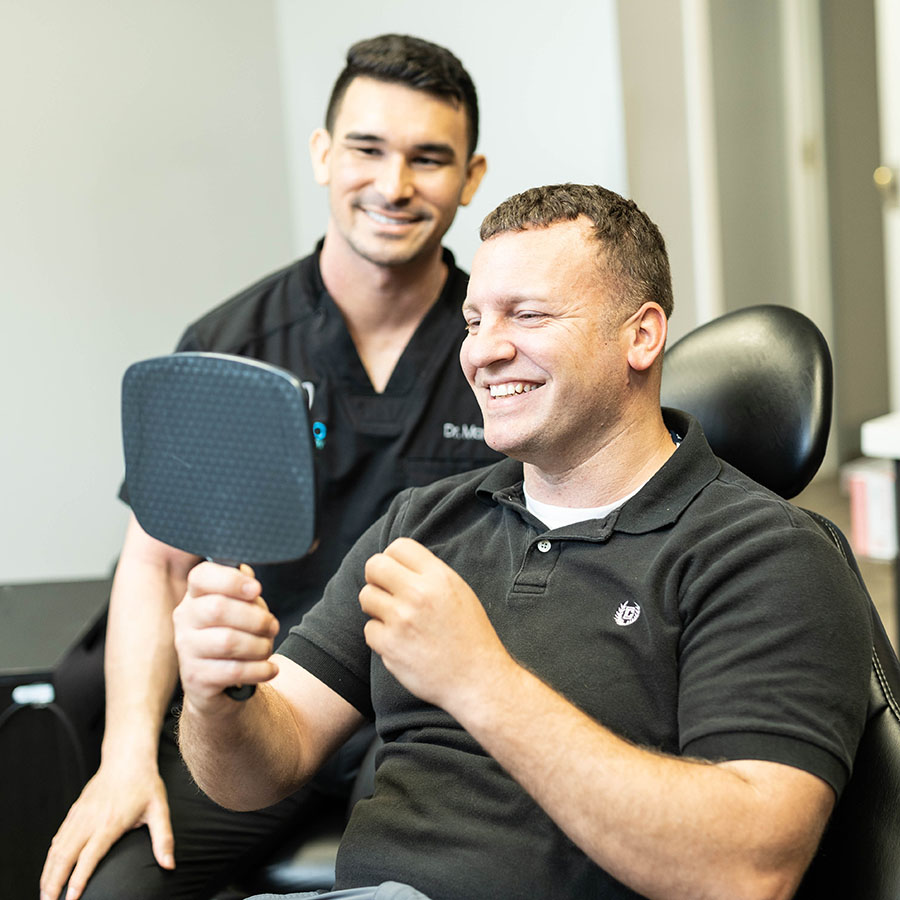 Get rid of tooth stains and the look of chipped, misshapen, or worn teeth with our cosmetic dental services. Our dentist offers both in-office and at-home teeth whitening options as well as transformative porcelain veneers, cosmetic bonding, and protective dental crowns. If you're looking to enhance your smile, you've come to the right place.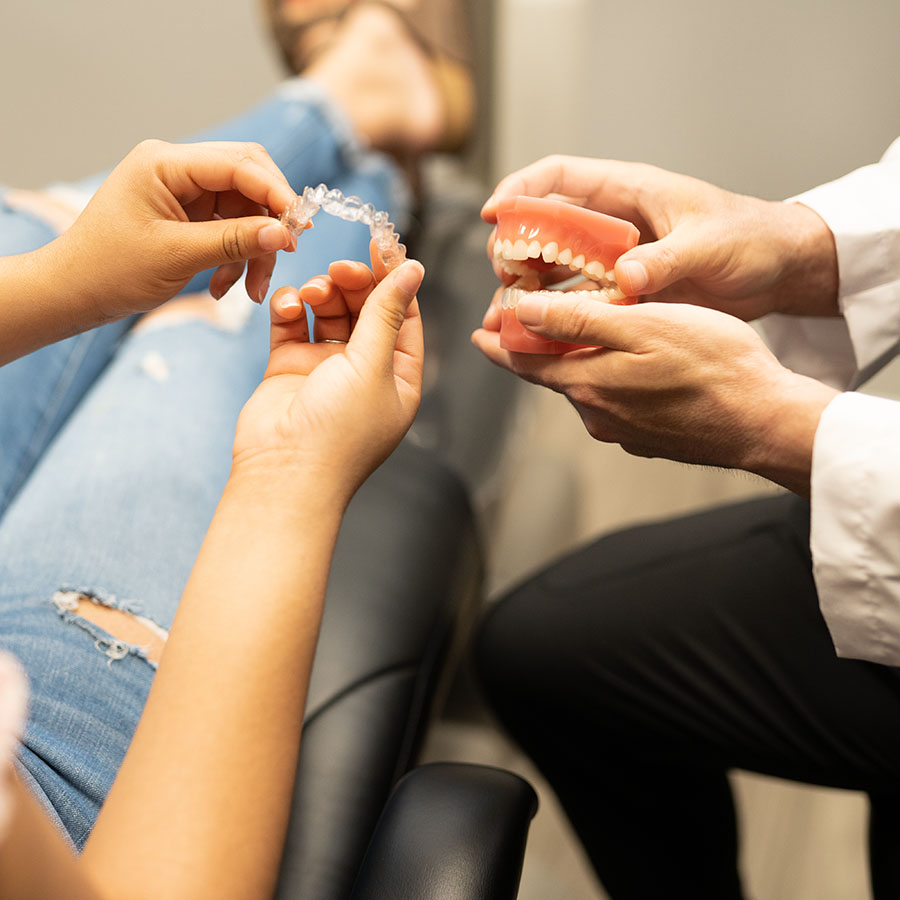 Straighten your smile without any metal wires or brackets thanks to Invisalign® clear aligners. Our dentist can use Invisalign to correct tooth crowding as well as a variety of bite issues. Great for teen and adult patients alike, this orthodontic option is discreet in appearance thanks to the see-through nature of the individual trays.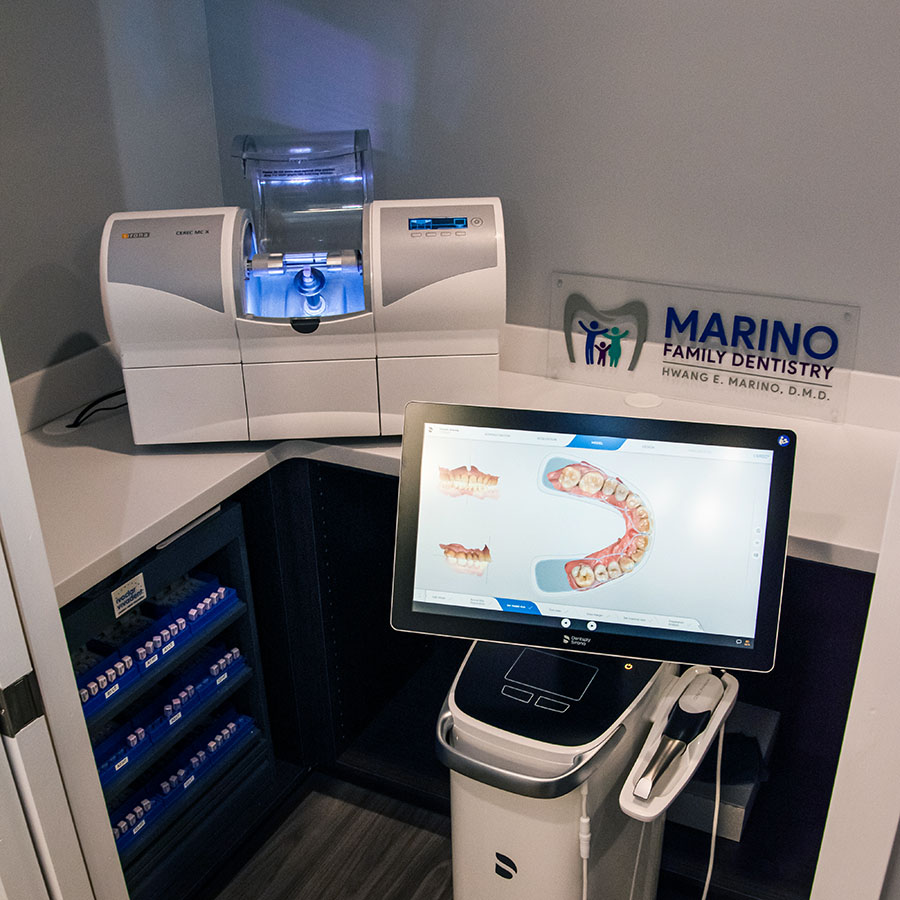 Our dentist can design, create, and place a CEREC® dental crown in one visit! After a quick exam, Dr. Marino will fine tune the crown using computer-aided software and use an in-office milling machine to produce the final result. Traditional crowns require two trips to the office and a temporary crown but thanks to CEREC technology, it doesn't have to be that way.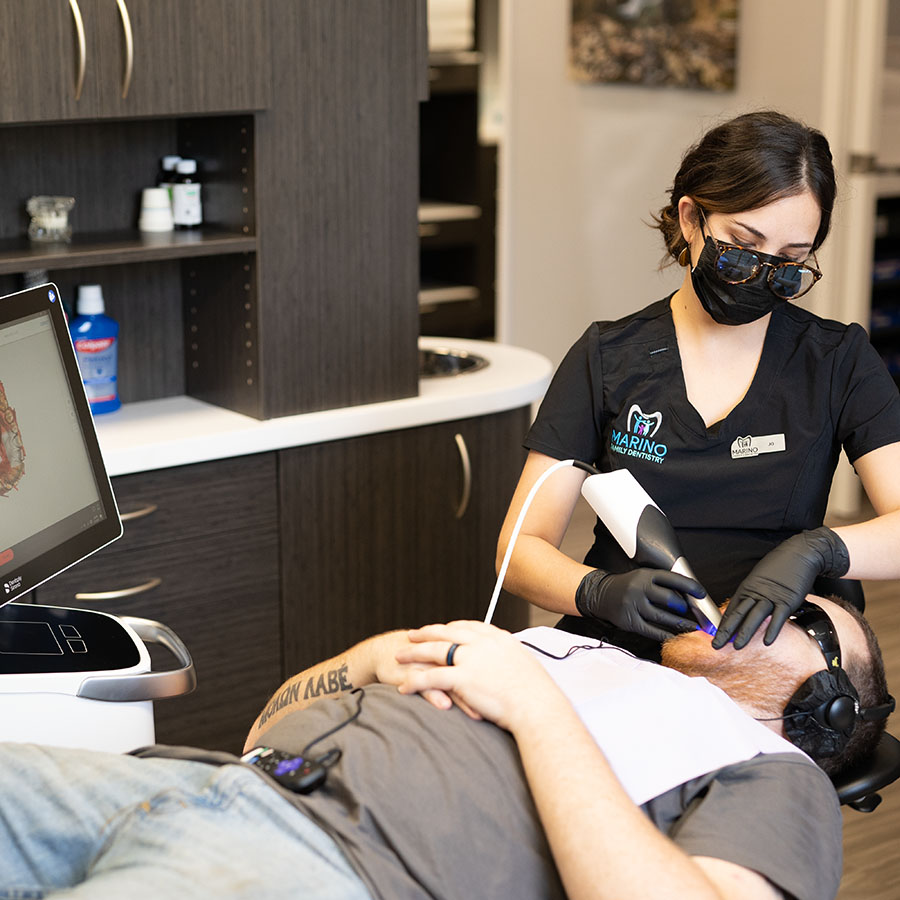 Wear and tear, injuries, and dental disease. It can all happen to your smile but our dentist can work to repair any damage done. From tooth loss and cavities to infection, we can help you regain lost confidence and improve your oral health at the same time. Soon enough, you'll have a smile that you're comfortable showing off to friends, family, and coworkers.
Get Started Today
Feel free to contact us today regarding any questions and to schedule an appointment with our dentist serving Greater Jacksonville, FL. We look forward to helping you with all your dental needs.