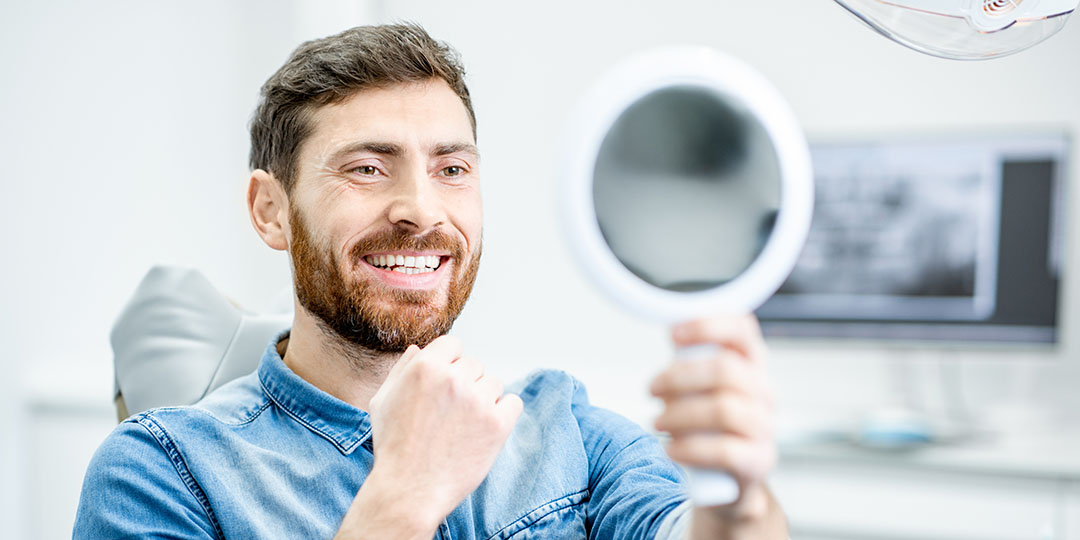 Coming in for a dental crown nowadays can also mean you leave your appointment with one already in place! That's right, technological advancements have made it possible for our Greater Jacksonville, FL, dentist to restore a tooth thanks to same-day CEREC® crowns.
Here are 4 benefits to getting a CEREC crown.
Having a Same-Day Crown Means:
1. Eliminating the Need for a Temporary Crown
When traditional dental crowns used to be the only option available, temporary crowns were always involved. This was because dental impressions had to be sent to an offsite lab where it would typically take a few weeks for fabrication. Patients, in the meantime, were left to care for a temporary solution that wasn't always the most comfortable.
Fortunately, you can completely forget about temporary crowns when it comes to the CEREC same-day crown procedure. Your custom-made crown is created by Dr. Marino right here in our Orange Park dental office.
That means no waiting multiple visits and definitely no temporary crowns that might shift or put you at risk for other dental problems.
2. Sitting in the Dental Chair Less
You can say goodbye to multiple dental visits with CEREC same-day crowns. After all, it's right in the name: same-day. Thanks to a milling unit present in the office, Dr. Marino can go from scanning your tooth and designing the crown on the computer to creating the final product.
Once Dr. Marino has made sure the new crown is the right shade, size, and shape, he will permanently place it in your mouth. All you need to do is bite down at the end to make sure the crown fits properly and you're good to go!
3. Having a Beautiful Long-Lasting Solution
Whether you receive a CEREC crown following a root canal procedure or need a large cavity taken care of, you can have the same stunning look. The natural appearance of the produced crown is made possible by the tooth-colored ceramic used during fabrication.
Not only is the material strong, but its ability to match the color of your tooth's natural enamel prevents anyone from knowing you've had a crown placed. On average, CEREC crowns are also known to last up to 15 years if regular oral hygiene is practiced.
4. Steering Clear of Goopy Impressions
If you've ever had dental impressions taken in the past, you might have a memory of goopy putty in a tray that just caused a mess. Luckily, there is no such thing used when CEREC technology is involved. Instead, Dr. Marino uses a slim camera to take digital scans of your teeth.
These digital dental impressions are perfect for patients with a high gag reflex that might've been bothered by the old method. Comfort is a high priority in our office which is why we love offering CEREC same-day crowns to those who need them.
Find Out if You Need a Same-Day Crown
Not everyone requires a dental crown but if you have a tooth that's recently been injured or experienced decay, our dentist serving Orange Park and Greater Jacksonville, FL, can help you out with our same-day option. Call Marino Family Dentistry today at (904) 269-2185 to request an appointment.
Get Started Today
Feel free to contact us today regarding any questions and to schedule an appointment with our dentist serving Greater Jacksonville, FL. We look forward to helping you with all your dental needs.